VISA Club Hosts International Mother Language Day Movie Night on March 6
Event Focused on Multiculturalism and Linguistics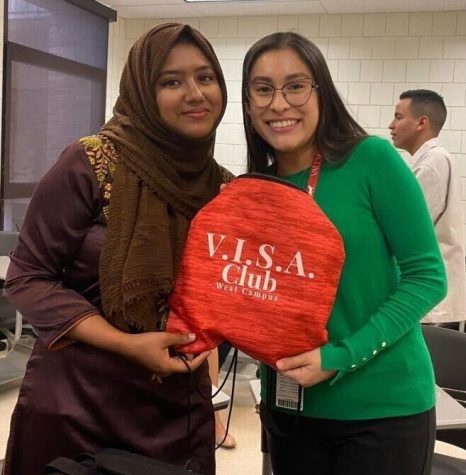 On Monday, March 6, Valencia Intercultural Student Association organized a movie night in celebration of International Mother Language Day, an annual observance recognized by UNESCO and an initiative by Bangladesh. The holiday is recognized on February 21 and has been celebrated since 2002.
The movie night feature film was 2012's "English Vinglish", an Indian Hindi-language comedy-drama film. It follows the story of an Indian woman named Shashi Godbole played by actor Sridevi who struggles to find common ground with her teenage daughter and her workaholic husband who make fun of her lack of knowledge about the English language. Despite her incredible cooking skills, she feels inadequate and insecure because of this.
During her five-week-long vacation to New York to attend her niece's wedding, she learns how to navigate the Big Apple on her own and takes on the challenge of learning English in four weeks and thus earns self-respect and the confidence that was diminished by her husband's mockery.
This movie attempts to deliver an important message about language and the various misconceptions that we continue to uphold as a society; plenty of people still believe that mastery of the English language is what determines one's intellect. According to linguistic anthropology, language influences the way we see the world. It infiltrates a culture's literature, music, folklore, and every other form of artistic expression and thus becomes an essential part of how a society expresses itself.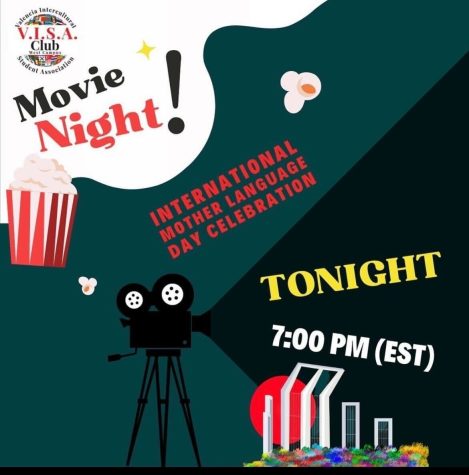 This is exactly what both the movie "English-Vinglish" and International Mother Language Day are about; celebrating cultural diversity and promoting multilingualism. It also proposes a refreshing view of language as a medium of communication and a bridge connecting different regions in the world. International Mother Language Day is an opportunity for all of us to reflect on the devastating effects of the global decline in linguistic diversity and the endangerment of many indigenous languages that are going extinct at a worrying rate.
Tridung Bui, 20, Information Technology, says "This movie was fun to watch, because it brought back memories of when I barely spoke any English and still managed to communicate with people. I also loved the colorful and warm atmosphere of the Indian wedding, this movie showcases the culture in the best way possible".
Ati Zariguney, 21, Agricultural Technology, expressed her contentment with this activity as it was an opportunity for her to do something with her two other friends. Movie nights are a great way for students to unwind after a long productive day and get to know each other. Zariguney, an international student from Colombia, is from an indigenous South American tribe and has experienced the effects of cultural erasure and language endangerment firsthand.
Tehsina Haq, 21, an international student from Bangladesh and a member of Valencia Intercultural Student Association Club, says being an exchange student has shaped her perspective on language and identity. "People of Bangladesh have led a historic fight for their right to speak their native language," explains Haq.
Inspired by the Bengali language movement or "Bhasha Andolôn", Haq's project as part of her exchange program focuses on the issue of miscommunication especially in the context of the ethnically-diverse city of Orlando. 
"There is a lot to learn from the Bengali language movement and that loving one's native language and preserving it can only enrich our collective culture."