A Winter Wonderland In Florida? Visit Tampa's Snowcat Ridge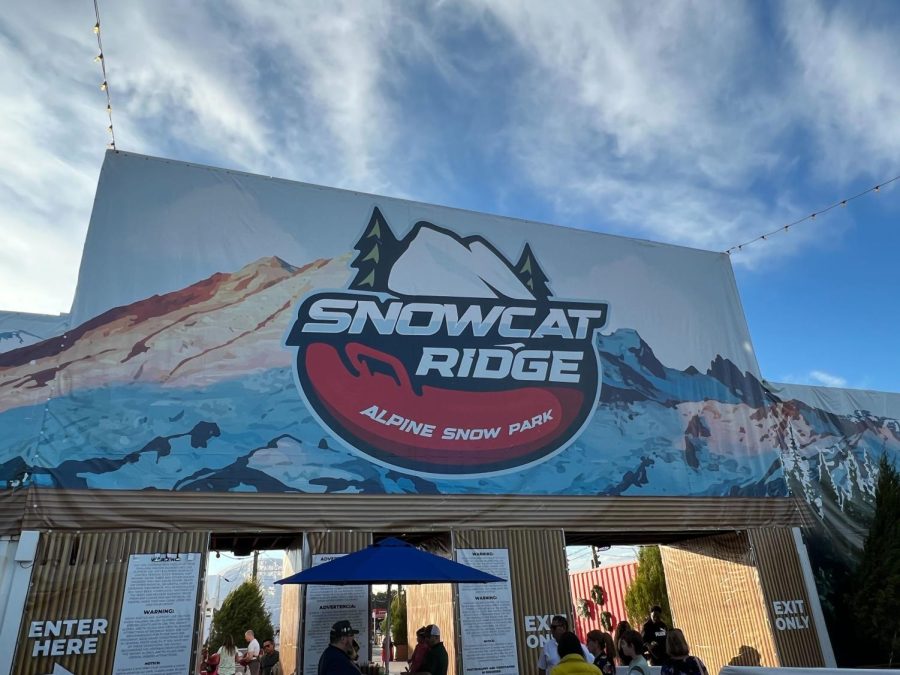 Slide down a slippery ice hill and make s'mores by a bonfire surrounded by iridescent igloos gleaming under the sun. These experiences are possible with Florida's own alpine snow park, Snowcat Ridge, located in Dade City, Florida.
Snowcat Ridge is a scenic hour-drive right near Tampa Bay. It's a sight that is hard to miss with its nightly music and colored lights illuminating the 60-foot tall and 400-foot long snow tubing hill. With the moving sidewalk, visitors could transport their tubes with ease and get a picturesque view overlooking the entire park.
With Florida's attractions typically at a high capacity, it's  refreshing to get some thrills from a local gem. Snowcat Ridge offers a variety of diversions from tubing down the slopes to its ice skating ribbon. "I don't think I've ever screamed so much until I rode down the icy slopes," explained Valencia College Theatre major Luciano Martino.
"The chilly winds made everyone's smiles and laughter contagious!"
The Snowy Slopes offer single, tandem, and 10-person tubing. The general admission tickets allot two hours for the slopes, which allows time to continuously ride all three options. The speeds at which people slide down vary depending on the time of day, but Snowcat team members work diligently to ensure the slides are at their fastest and safest with their constant attention to detail.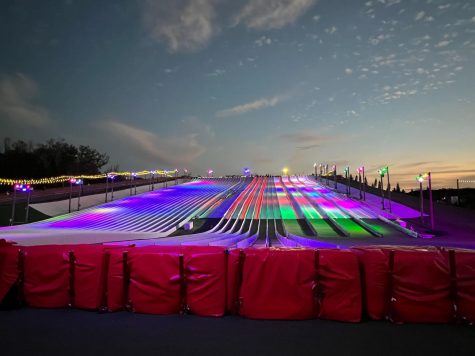 The smaller Bunny Slopes for younger children can be found inside the Arctic Igloo, a play area composed of real snow and kept at around thirty degrees Fahrenheit. It is lit up by fluorescent blue lighting and has a constant loop of music blasting, similar to the slopes. Snowcat even provides snow toys scattered about for everyone's snowman-building convenience.
Student Dedrick Sanders, Musical Theater,  says, "It was the kind of entertainment that could distract you from everyday life. The igloo is the perfect place for those wanting to experience snow but are not able to travel far."
The Crystal Ribbon for ice skating includes all-day access with the purchase of a general admission ticket. It stands by the "Alpine Village" which is filled with food trucks and a gift shop.  Attending Valencia College students were left in awe after tasting Sunkissed Sweets' S'mores Campfire Funnel Cake Fries, topped with chocolate sauce and graham cracker crumbs. Ending the night snuggled by the campfires in the viewing area for the slopes brought a warmth that cannot be replicated by the Florida sunshine.
Snowcat offers the option of renting a private igloo for birthday parties and celebrations in the Eskimo Outpost. Each 500 square-foot igloo can be rented for up to two-and-a-half hours and includes a personal campfire with warm lights surrounding the interior to set the mood. Upon rental, visitors have unlimited access to water bottles at Refreshers: Beer, Wine, and Drinks in the Eskimo Outpost.
For more information, visit the SnowCat Ridge website. Snowcat Ridge is a great spot to encounter real snow in Central Florida.