Valencia College Brings Part Two of 'Angels in America' To East Campus
More From This Author
More stories from Denise Diaz-Deleon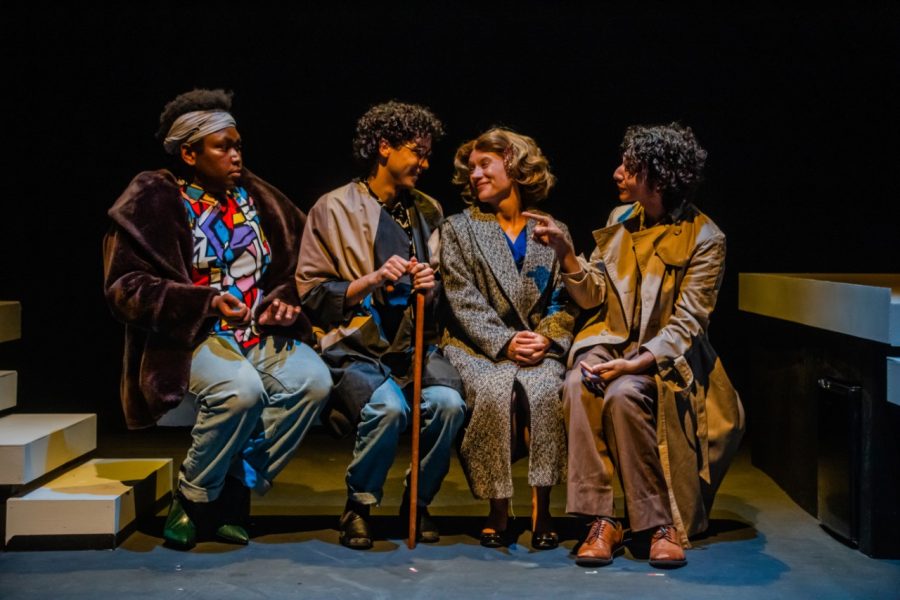 Tony Kushner's Pulitzer Prize and 1994 Tony award winning two-part play "Angels in America" returns to Central Florida and Valencia's East Campus.
Valencia College Theater hosts seven performances of "Angels in America Part Two: Perestroika" beginning February 17 and will be at the Black Box Theater until February 25. The part two production follows up on "Angels in America: Part One Millennium" Approaches and focuses on the tragedies and pitfalls of the AIDS epidemic, which has continued to worsen since the play's original writing in the 1990's. The original cast has return under the direction of Jeremy Seghers. General admission is just $12, while Valencia College students and staff can enjoy the show for $10. The East Campus Black Box Theater is located in Bldg 3.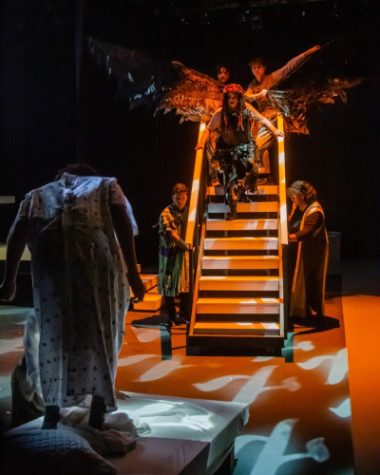 After reading the play in high school, Director and Producer Jeremy Seghers shared he's been wanting to direct the play since. "The college students are close in age to when I read it to what I am now. We did part one last year and this is part two." Seghers sets the anticipation for an interesting drama. "Part one is straightforward narrative-wise. This takes relationships from the first and mixes it up. You have characters who never interacted in part one, now collide in part two." 
Focusing on the continued crisis of the AIDS epidemic and its effects globally, Seghers feels students viewing the play now is just as impactful as when he read it in his younger years. The original storyline was set in the mid-80's and honed in on AIDS ripping apart relationships and families, but Seghers brings a past time tragedy to the new century and is relevant even still today.
According to a recent interview with Orlando Weekly, Seghers said  "It's necessary to remind them and everyone how close we still are to that loss, even as we struggle with our own loss. It kind of feels like a birthright."
Valencia College's Theater Department has brought "Angels in America" to Central Florida for the first time in decades. Stage Manager Kory Adams is part of the production team for the first time as stage manager and testifies to the progress since part one last year.
"I've been here with production since day one," shared Adams. "Seeing the progress with everyone who was part of part one to now — To see the show come together, it's a really nice production."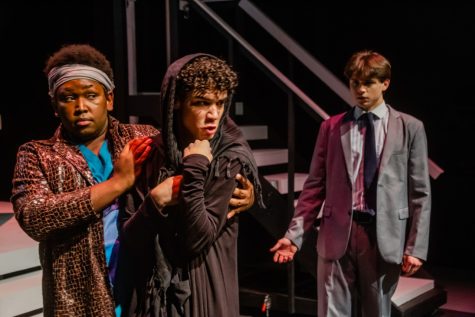 There are three shows left:
Thursday, February 23, 2023 7:30 p.m.
Friday, February 24, 2023 7:30 p.m.
Saturday, February 25, 2023 7:30 p.m.
Tickets are available at the Valencia College Box Office by calling (407) 582-2900 or at the box office website.
https://valenciacollege.edu/campaign/arts/
Leave a Comment