On February 2, Disney Day 2023 Brings WDW to Students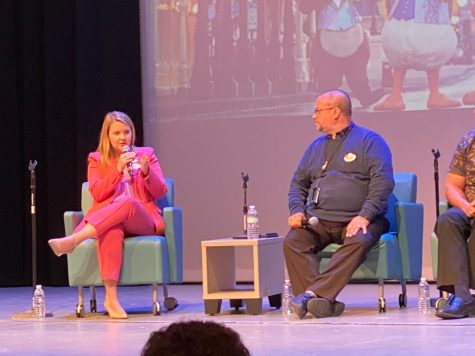 On Thursday, February 2, 2023, the Valencia College East Campus hosted a recruitment event which was a collaborative work between Valencia's Internship and Workforce Service department and Walt Disney World. The event is a part of Disney's continuous and fruitful partnership with the academic institution. Students were able stop by different tables and inquire about the various job opportunities and work study programs available at Disney.
Disney Day took place at the mall area and lasted from 9 a.m. until 3 p.m. and included a variety of activities and different tables representing different departments. The Cruise Line Department table informed the attendees of the valuable full-time job opportunities available for all students who are interested in acquiring entry-level experience in hospitality. Applicants will be able to enjoy a wide range of perks and benefits such as a bi-weekly pay, unique discounts, a two months' vacation, and medical coverage on the work contract agreement, as well as the overall magical experience of working on a cruise.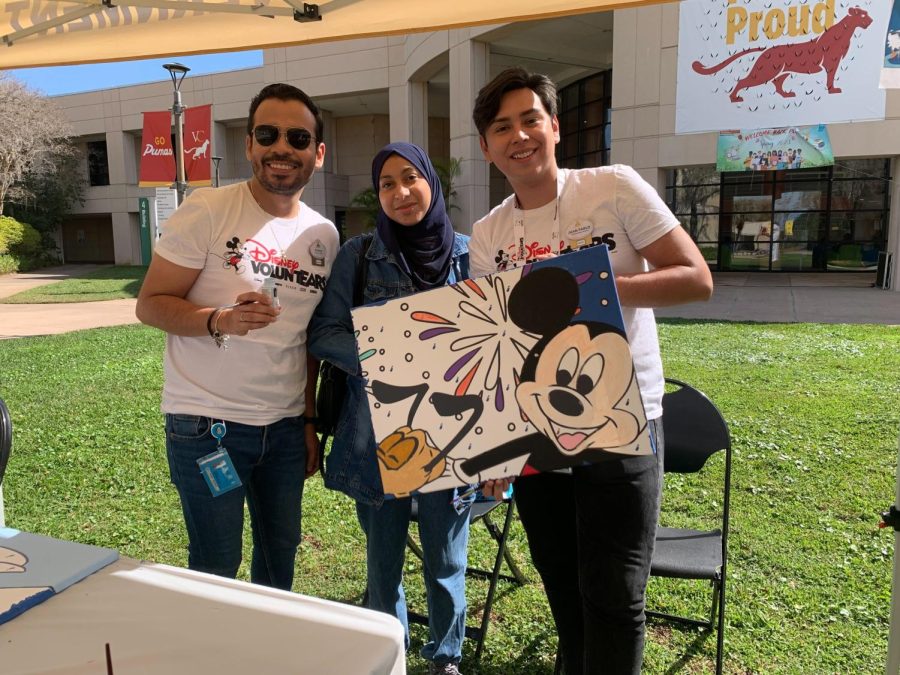 Next to Cruise Line was the Disney College Program (DCP) table which presents a work-study program to students who are interested in gaining on-the-job experience in a certain field of study. DCP offers internships in different areas of study ranging from Management, Hospitality, Human Resources and more. The programs usually range between three to six months, and even up to a whole year.
The Casting Services and Culinary Arts & Hospitality tables offered full-time and part-time jobs, as well as internships. Volunteers were also given the opportunity to choose from a variety of volunteering options. Stage technicians represented the Entertainment Department and shared their valuable experiences with the attendees who were either interested in pursuing the same career path or just curious and wanted to know more about the technical aspect of the production process. Students were encouraged to participate in a fun and engaging painting activity during which they were able to chat with employees and socialize with their peers.
Students were introduced to the Disney Aspire Program which provides employees of The Walt Disney Company working hourly full-time and part-time with opportunities through education. The program continues to invest in them even after they graduate to provide them with as much assistance as they need to advance their careers and open up the doors for development and self-improvement. 
---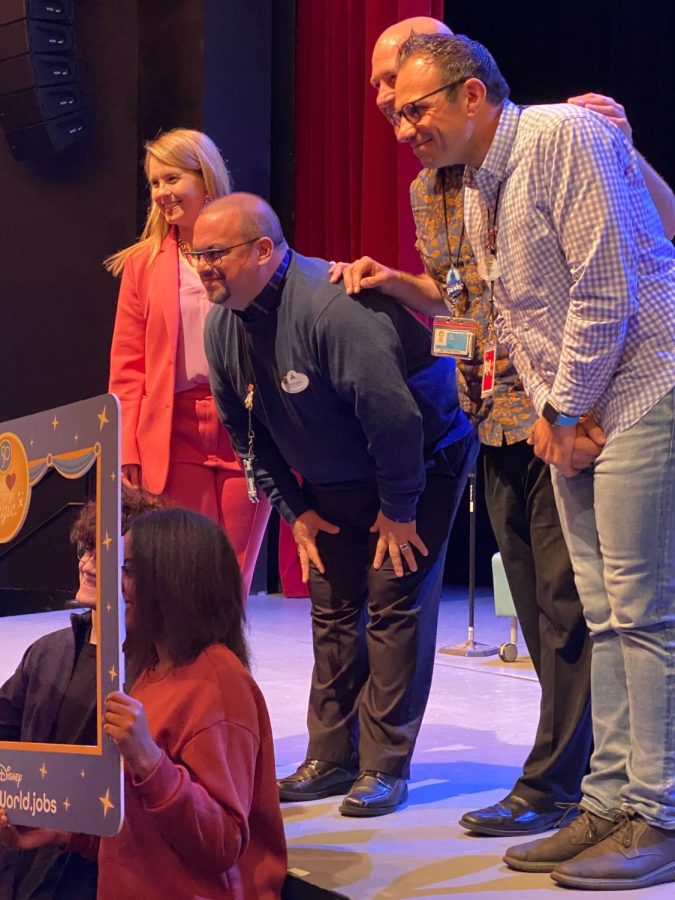 A Disney leadership panel began at 1 p.m. and was held at the Performing Arts Center. About sixty students and faculty members attended the discussion which focused on the experience of working at the Walt Disney World company as to familiarize current Valencia students with what it's like to work at the "Happiest Place On Earth".
Panel speakers included Walt Disney World Ambassador Ali Manion, Adjunct Hospitality Professor and Hotels and Resorts Line of Business Manager Prof. Steven Cieplik, Guest Experiences Manager and Entertainment Parade Leader John Mansell, Show Production Manager Juan Torre, and Technical Operations Director Marina Haddock. Cieplik provides this job seeker tip, "It's about keeping the bridge stable. Finding the right relationship early and developing them, nurturing them. It's the relationships you get you to the next level." 
Haddock talked of her experiences, stating, "I know that I'm making a difference. I hire people, I bring them into the fold. When you hire someone or conduct an interview, talk to them, they may remember you for the rest of their lives."