Florida Governor, College Presidents Cancel Diversity, Equity and Inclusion On Campuses
Optional Valencia College Faculty Course on Race, Diversity Cancelled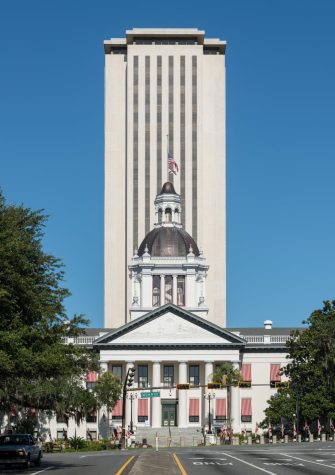 On January 18, during a meeting of Florida's State Board of Education, President Dr. John Avendano, Florida State College of Jacksonville, read out a statement on behalf of the Florida College System's twenty-eight schools presidents – including Valencia College President Dr. Kathleen Plinske. The statement indicated that as part of Diversity, Equity and Inclusion (DEI) initiatives that were created to provide a voice to underrepresented, largely minority populations, there was a movement to "push ideologies such as Critical Race Theory (CRT) and its related tenets" under the umbrella of these initiatives. As such, the Florida College System presidents have jointly come to an agreement that will evaluate and remove "any institutional instruction, training, and policies opposed" to perceived discrimination of certain voices that were previously at-risk of "being canceled" by February 1.
Immediately after the public announcement, a number of Valencia College faculty, students and community members expressed concerns that this was a political move to acquiesce Governor Ron DeSantis and his administration's recent moves to address what subjects and how they are being taught at all Florida institutions of higher education. State schools like Valencia College which receive over half of their funding from the state leads to a delicate political balance of how much college leadership can stray from the governor's intent. Critics of the Governor's proposed changes say that these kinds of initiatives will have a "chilling effect" on instructors and staff. More specifically, it appears that those with conservative views would dictate from what materials instructors may teach and what subjects are appropriate for instruction.
House Bill 7 (HB 7), or Stop W.O.K.E. Act, is still actively required of 2-year state colleges after being signed into law by Governor DeSantis last year to restrict certain race-based conversations in school programming and on campuses themselves. However, the act is in litigation among four-year universities after a block by a federal judge on the grounds of violations of First and Fourteenth Amendment rights. 
 The Presidents' Council announcement comes on the heels of similar new rules adopted last week by the State Board of Education that urges school librarians to "err on the side of caution" when choosing which books will be available to students on campuses. Earlier this month, the Department of Education rejected an optional Advanced Placement course on African American History to be taught in high schools for potential college credit. Likewise, a request from the Department Of Education to universities and schools statewide – a survey to provide information on any classes or campus activities involved in DEI programming. Just today, Governor DeSantis announced plans to block funding for any DEI and CRT programming on school campuses – programming that was identified earlier through the survey the schools were compelled to respond to.
A self-imposed February 1 deadline was given in the Presidents' statement for the removal of DEI course curricula. At Valencia College, a swift review was initiated by the college administration and no student class curricula have been affected.The cancellations affected so far were for optional faculty development courses known as Seeking Educational Equity and Diversity (SEED). President Plinske said that the SEED courses underwent a detailed review for compliance with House Bill 7 passed last year to prevent discrimination in the classrooms. Given the recent spotlight, the administration felt that additional review was warranted – particularly with the college's legal counsel – to ensure compliance on all fronts and have paused the courses for the Spring semester. They are expected to resume upon completion of the additional review. President Plinske, in an interview with Valencia Voice, stated that upon review only five courses out of the 991 that Valencia offered were included in the response to the DOE survey and no faculty names were provided to the state.
"Offering SEED courses at this time would put tremendous pressure on SEED facilitators," said Dr. Plinske. "We don't want the facilitators to be misconstrued."
On January 27, Dr. Plinske met with Valencia College Deans and the Faculty Senate to discuss their concerns about the recent DeSantis administration announcements and what it means for Valencia College and particularly for the faculty. The closed-door meeting was productive and positive according to President Plinske and helped clarify some of the questions that faculty had when the announcement was made. She had also sent emails to both faculty and students to explain her position for clarity in the current charged political environment.
"
It's just saying 'Don't come to a classroom compelling someone to think your opinion is the best opinion. We want you to offer multiple opinions so they can make decisions.' That's when I'm walking away and saying 'Okay, kudos to them.'"
— Stanton Reed, on the Stop WOKE Act implementation
Some SEED facilitators see the Presidents' announcement and the additional review being pursued by the college administration as a positive development. Business and Accounting Prof. Stanton Reed, one of the most senior SEED facilitators, indicated that the statement does not in any way impede on academic freedom but rather confirms and opens the door to further examination of the issues provided that they are presented in an objective way.
"I like the letter because of the offensive nature that it has given me," said Prof. Reed. "It has not stopped me from doing anything. It's just saying 'Don't come to a classroom compelling someone to think your opinion is the best opinion. We want you to offer multiple opinions so they can make decisions.' That's when I'm walking away and saying 'Okay, kudos to them.' Now if I continue to do what they say and later they write something else more specific, then I can have a different conversation. But I don't have to have that conversation now because they didn't take anything away from me. They just wanted to ensure I am not in a classroom saying something to a student in a way that the student walks out and goes 'Is that the only thought?' I could do that."
Prof. Reed further explained that this is exactly the way that he believes these topics ought to be presented to his audiences.
"I just feel that this is challenging me to use different things to get the points across that maybe have become jaded because I fell in lockstep. Now, this is refreshing for me to say 'Hey, how can I expose myself in a way to deliver a larger scope of information that people can analyze – facts, some of the opinions – and say 'I want better' and maybe chart a course on how to do that," said Prof. Reed. "This thing is complicated and messy. Who runs into complicated and messy like, 'Yay'? But I have over time learned that when complicated and messy show up, I try to tell myself 'we are getting ready to learn some stuff.'"
However, some critics of the recent developments remained unmoved despite the college administration's attempts to explain the reasoning behind the support of the Presidents' statement.
"Valencia College students and staff should be alarmed by the apparent reversal of support for diversity, equity and inclusion programs from Florida's state college presidents under pressure from Governor Ron DeSantis," said former FL State Representative Carlos Guillermo Smith.
Although a number of faculty and community members expressed apprehension when the initial announcement was made, not everyone agrees this is a bad development.
"If Valencia faculty simply do our jobs, i.e., teaching students to think critically, then this will be a non-issue," says Professor of Economics Jack Chambless.