GSA Celebrates With End-Of-Year Holiday Party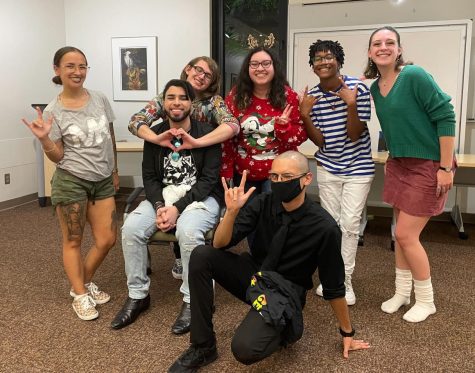 A corn-bean salsa, homemade mac & cheese, cranberry dessert salad and fresh cookies. This may sound like a menu for an up-and-coming new restaurant. However, these were simply the dishes that were made by students for their end-of-semester celebration of the Gender-Sexualities Alliance.
GSA held its year-end event on Thursday, December 8, in Building 3 of the East Campus of Valencia College with a dozen students and two faculty advisors, Prof.'s Jon Taylor and Jen Danilowski, present for the small get-together to celebrate another successful semester for the club.
"Jon and I for the last few years, have made sure we have some kind of holidays event, says Danilowski. "I think it's really important especially at the end of the year. Our students have a chance to come together, not just being as part of a class or in-between. Finals are done. It's a time to come together and be a community. I have been an advisor since 2015 and can't see this not being a part of the club activities."
Many of the members reminisced about the good times they had together as a club and lauded the energy they felt when participating in club activities.
"The Pride Parade was the high point for me," said Jade Quinones, a member of the GSA, reflected on this past term. "This year, it was a huge improvement. We had so many more people join the club and so many more things to do. It was just better."
"The club embodies 'Live, Laugh, Love'," said John Tomlinson, another club member referencing a popular motivational phrase. "This event really embodies the energy of the sun because it is so bright and refreshing."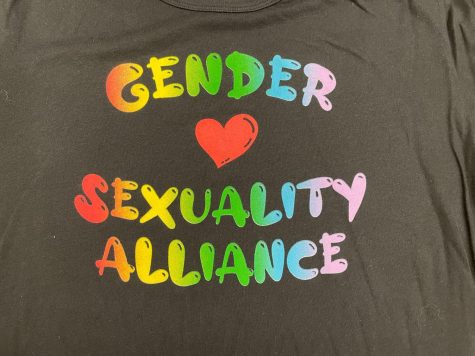 The celebration of individualism and the freedom to express it was not lost on the club members present. They were looking forward to catching up after winter break and continuing these interactions in the next year and the new semester.
"We are here to be queer!" declared Jared Matias, a fellow member of the GSA club.
Members shared their feeling of inclusivity and comfort while interacting with others who share similar values and experiences.
"I definitely feel like I have a sense of belonging here and how inclusive the club is," said Matias. "You'll feel like you're at home because it's that type of environment."