International Education Week Begins Nov 14
Miao Yu , Reporter
November 14, 2022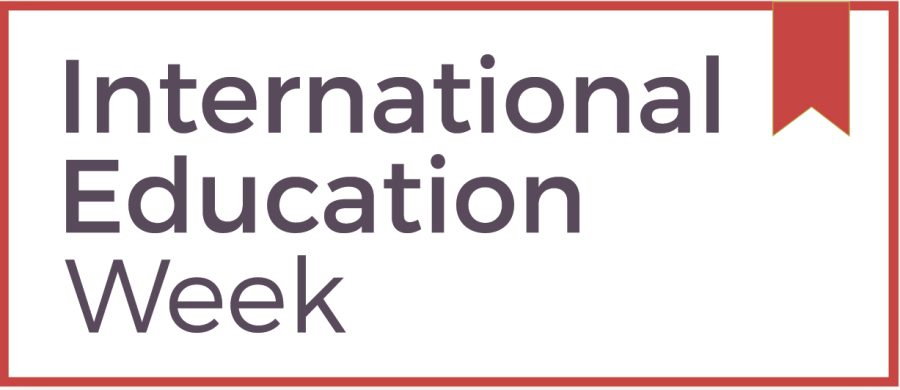 International Education Week (IEW) is stepping out of the shadow of the pandemic and offering a rich hybrid of on-site and online celebrations for all Valencia's global citizens. Valencia College is participating in this joint initiative of the U.S. Department of State and the U.S. Department of Education. According to the State Department website, IEW "is part of  efforts to promote programs that prepare Americans for a global environment and attract future leaders from abroad to study, learn, and exchange experiences."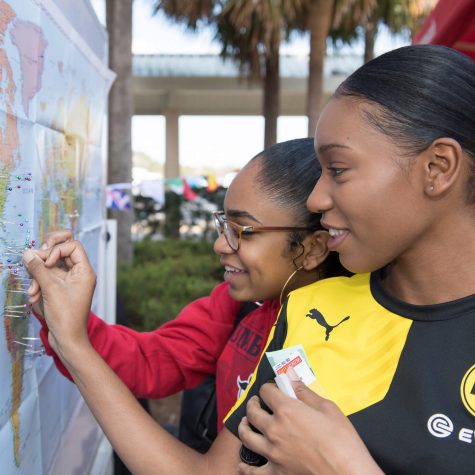 Valencia College's IEW runs from November 14 through 18 and will be a week full of fun and surprises for Valencia students. Events such as "Rome Walking Tour", "Spain: Sea Turtle Conservation", "International Art & Music Festival", "World Cup Soccer Tournament", "Humanizing the Refugee Crisis"; there are over 27 activities listed on the IEW schedule, exuding a strong, exotic flavor with topics ranging from history, culture, arts and politics. "IEW is an opportunity to celebrate the benefits of international education and exchange worldwide. The purpose of this event is to promote the concept of global citizenship and cross-cultural awareness," reads the International Education Week page on the Valencia College website.
"This year, we are going to have food trucks for the first time. We will have dance and music performances as well as fashion shows featuring traditional clothes from countries around the world," says Talia Popovski, Senior Director of International Student Services. College study is an essential stage for students to open eyes and minds embracing the marvelous and mysterious world, while IEW offers such an opportunity.
"The International Arts and Music Festival interests me. It seems very fun, and offers lots of potential to be exposed to the expressive side of other cultures around the world," says Philipp Williams, a freshman from Germany.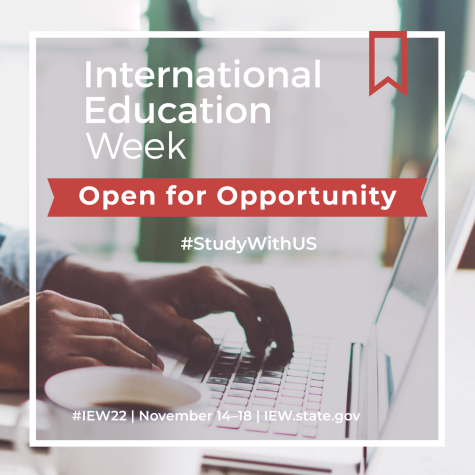 IEW is a traditional annual event of Valencia College started from 2010 and held by Study Abroad and Global Experiences(SAGE), V.I.S.A. Club, International Student Services, Muslim Ambassadors of Peace (East), Intensive English Program, Study Abroad Association and more. With such a multifaceted combined effort, it is expected to be a great festival this year not only online, but also onsite. "We have got a lot of help from others, it's a team effort," explains Vannia Ruiz, a major organizer and coordinator of Study Abroad  and Global Experiences Office. "Before the pandemic, we barely had visual events, everything was in-person. During the pandemic, we brought a lot more visual event. Now, it's a hybrid."
"Last year, although affected by the pandemic, there were still nearly 900 students participating in IEW including 250-300 international students," Ruiz added. Valencia College students come from all over the world. According to the Fall Term 202310 Summary Report on the Valencia College website, there are more than 100 nationalities involved in the 1,195 students with non-immigrant visas enrolled in Fall 2023. For international students, it is necessary to cross language or cultural barriers and integrate into their new lives in Valencia. And for the administration of Valencia College, it is important to create a cross-cultural environment of mutual respect and learning for all students. "International education is important to create global citizens and prepare students for the demands of a global workforce. These events should be a lot of fun, so we are looking forward to sharing the world with Valencia College," says Popovski.