Valencia College Radio's 'Embracing the Bold' with SAE's Jennifer Thibodeau
Radio Show Spotlight and Faculty Feature
"Embracing the Bold" is a show that celebrates the artists that make up the Valencia College School of Arts and Entertainment (SAE) faculty, staff, and student body.  The show promotes arts events at Valencia College by interviewing artists and students connected to those projects. "We also hope to bring awareness to the scope of SAE. Our school encompasses ten majors, and our faculty are not only teachers but professional, working artists who teach at Valencia College," explains Jennifer Thibodeau, Box Office Manager and Social Media Marketing Coordinator for the School of Arts & Entertainment. Thibodeau continues, "They are dedicated to the mission of equitable access to high-quality arts training and devoted to nurturing resilient, professional artists.  They believe in creating inclusive community that meets students where they are. It is often heard that 'those who can't do, teach.'" Thibodeau says this can be an especially common assumption when considering professors at two-year colleges. With this radio show, the program host wants to set the record straight and aims to showcase the skills, vision, and humanity of the community and reduce the stigma of the pursuit of the arts. The show will have occasional fill-in Professor Rebekah Lane, Director of the School of Arts & Entertainment, working artist, and originator of the show's concept.
You can listen to "Embracing the Bold" on Wednesday's from 5 p.m. to 6 p.m. with recorded replay on Sunday from 12 p.m. to 1 p.m.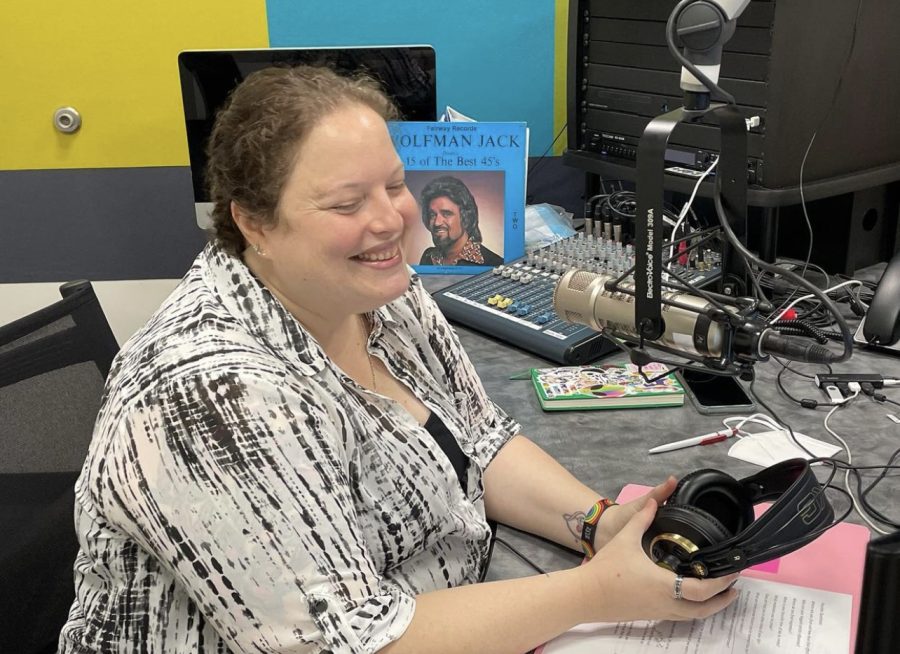 ---
Host Jennifer Thibodeau just celebrated her one-year anniversary as Box Office Manager for the Valencia East Campus' Performing Arts Center.  Over this year, she has expanded the role to include social media marketing coordinator for the School of Arts & Entertainment – expanding the Facebook and Instagram accounts reach by hundreds of percent.  Jennifer started life in the arts at a very young age as a student at the Florida Children's Theater in South Florida, was active in high school drama becoming President of the Drama Club, and majored in vocal performance at Indiana University, Bloomington.  Life led her into office management, and now she uses those skills along with her love for and knowledge of the arts to promote and celebrate the Valencia College SAE.  She currently sings with the Bach Festival Choir, works at the Dr. Phillips Center in Guest Services, and serves as Assistant Box Office Manager of the Orlando Fringe Festival. In her (lack of) free time she writes a horror blog for 1428Elm.com and fosters a burgeoning love of the performing arts in her first-grader.