Taylor Swift Makes History, Breaks Records — Again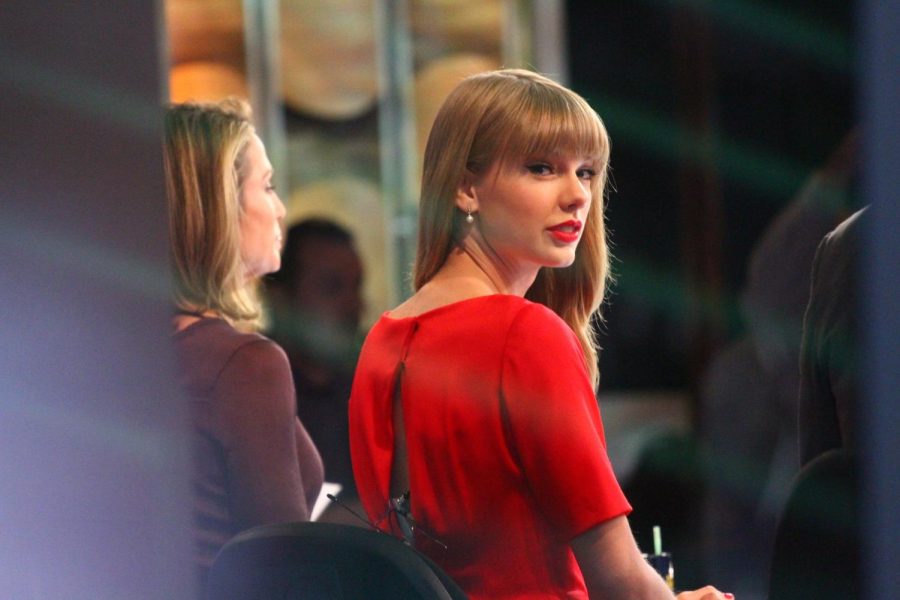 ---
Taylor Swift made history after the release of her tenth album "Midnights" in late October. Only a week after the anticipated release, the artist has reached new heights.  The artist has received 11 Grammys, 34 American Music Awards, and over 50 million albums sold in her 16-year career.  Starting out as a small-town teen with a burning desire Swift took her cowgirl boots and made a name for herself, through all the eras of her life she never failed to come out on top.
Reclaiming her throne, "Midnights" debuted on October 21 as Swift's tenth album, scoring as her eleventh No. 1 album only a week after its release.  Overtaking Drake, the "Anti-Hero" singer became the first artist in history to claim every spot in the Top 10 of the Hot 100 Billboard chart with her song "Anti-Hero'' at No. 1.
"10 out of 10 of the Hot 100??? On my 10th album??? I AM IN SHAMBLES." Tweeted Swift.
Swift is currently the first artist to sell 1 million records in one week with over 1.5 million album units sold.  "Midnights" has surpassed Swift's 2017 album "Reputation" which sold 1.2 million records in its first week. 
As the Swifties met her at midnight, they experienced a glitch as Spotify crashed at the release of "Midnights".
"Can I ask you a Question… @taylorswift13@taylornation13 How does it feel knowing you crashed Spotify?? (Midnights is a superior album already)"  Tweeted a fan.
Breaking her own record for the most Spotify streams, Midnights has passed her highest streaming album "1989" with 1.57 million streams. Swift's first mega pop album "1989" debuted in 2014 with 1.28 million streams and includes songs like "Shake It Off", "Style", and "Bad Blood." 
Following months of rumors, Swift announced her 2023 "The Eras Tour" with a special appearance on Good Morning America.  
"I wanted to tell you something that I've been so excited about for a really long time. I've been planning for ages and I finally get to tell you: I'm going back on tour," The pop star said on GMA.  "The tour is called the Eras tour and it's a journey through all of the musical eras of my career." 
The Stadium tour will mark Swift's first proper tour in nearly five years since her "Reputation Stadium Tour" in 2018. The Eras Tour consists of varying opening acts including artists Paramore, Phoebe Bridgers, Beabadoobee, Girl in Red, Gracie Abrams, Muna, Haim, Gayle, and Owenn. 
Swift planned to have "Lover Fest" in 2020 following the release of "Lover" in 2019 but was canceled due to the pandemic. Since her last "Reputation" tour, Swift has put out four studio-recorded albums including "Lover", "Folklore", "Evermore" and "Midnights" alongside two re-recorded albums in 2021's "Fearless (Taylor's Version)" and "Red (Taylor's Version)".
The tour is to highlight all the Eras of Swift's life from 'Debut' to 'Midnights'.