Valencia College's Lake Nona Campus Hosts Spirit Day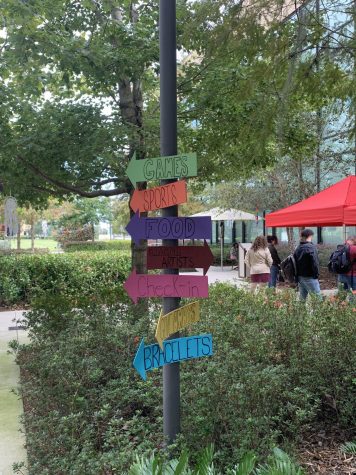 Spirit Week at Valencia College is celebrated for a whole week in October with recreational games, giveaways, food, and music. On Thursday, October 20, the Lake Nona Campus celebrated its Spirit Day with many students and activities. The event was held on Thursday from 11 a.m. to 2 p.m. with different recreational areas such as ping pong, creation of bracelets, painters making cartoons of students, photo area, and food such as a chicken sandwiches, potato chips, and drinks.
The history of Spirit Week at Valencia College comes from several years, according to Nelson Sepulveda, Student Development Director at Lake Nona Campus, saying that "Spirit Day has been celebrated at the college for over 40 years. Spirit Week is celebrated across all campuses. That event happens on the third Thursday of every month. One of the things that we have changed in recent years is that instead of being one day, we do the entire week. That way, it provides our students who attend the same campuses an opportunity to go to their campus and move around."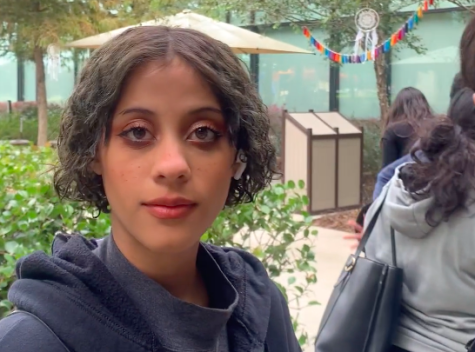 The week was accompanied by big events, food, and opportunities to buy spirit attire and celebrate Valencia College. It was a week full of celebration, music manager DJs, and games. Many of the students who were at the Lake Nona campus enjoyed the day and spent time doing activities.
Dianna Stafford, 20, General Studies, described how she was spending the day on such a pleasant day. She said, "I like the environment, it is very nice", also saying Spirit Week was about having fun and making friends.
Many other people described the event just like Stafford as a different environment to distract and make friends. Seeing the courtyard filled with students and amusement spaces is something different where students meet to share with friends. Moreover, Valencia College always has events and big moments to enjoy and share in different ways.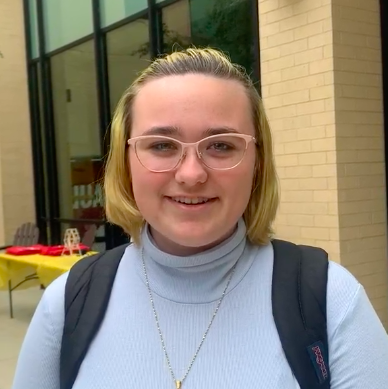 What does "Spirit Day" mean to students? Everyone has a different method of celebration and thinking.
"Honestly, I believe it is like where students just go and represent their school they go to and just, be proud of the college that they chose," says Victoria Perez, 20, Business Management. Perez has plans to continue education at University of Central Florida.
Kat Daly, 18, Psychology, says she didn't know about the Spirit Week events before seeing the Spirit Day activities and displays. When asked about how Daly felt about Valencia College and events like Spirit Day, Daly says "everyone is friendly, everyone is smiling, everyone is having a good time."
Undoubtedly, one of the best weeks at Valencia College is Spirit Week each year. The events that are held are immersive, the enjoyment of students is apparent, and a pleasant time is had by all. We will have to wait to see how it's celebrated next year!