President Plinske Visits Every Campus During Mid-September Ice Cream Socials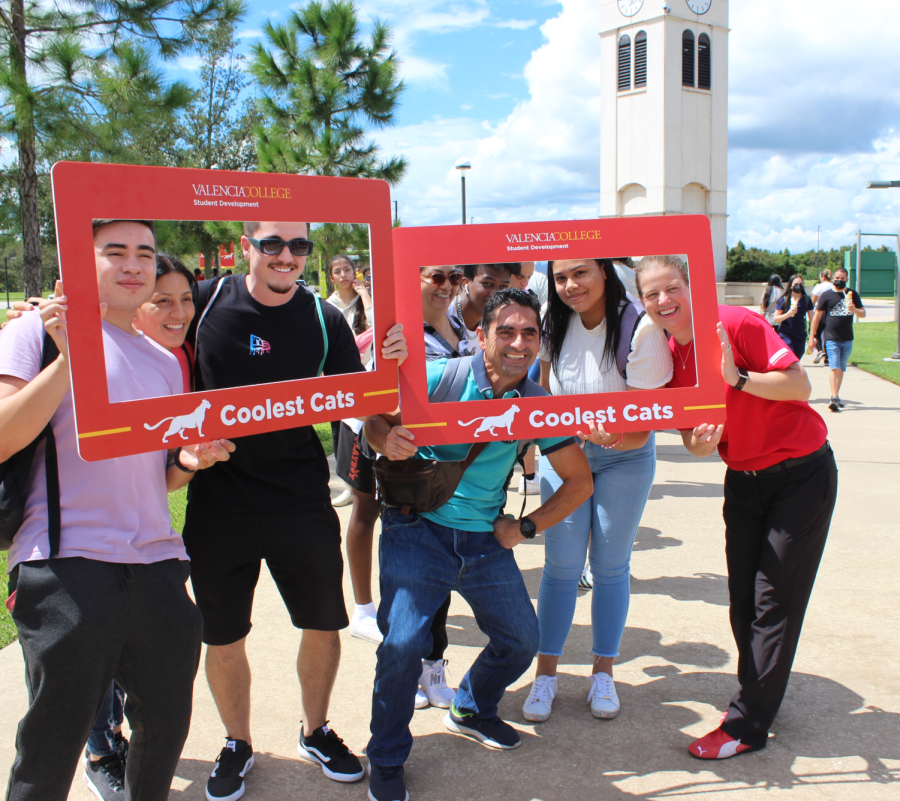 Valencia College President Dr. Kathleen Plinske visited all of the Valencia College campuses for Ice Cream Socials last week. Starting Monday, September 19, and wrapping up on Wednesday, September 21, students were given the opportunity to enjoy ice cream from a mobile food truck vendor and socialize with faculty and fellow students.
Dr. Plinkse entertained with dances and TikTok skits, discussed school involvement and met with students as they waited in line for a variety of flavors from ice cream vendor Jeremiah's Italian Ice .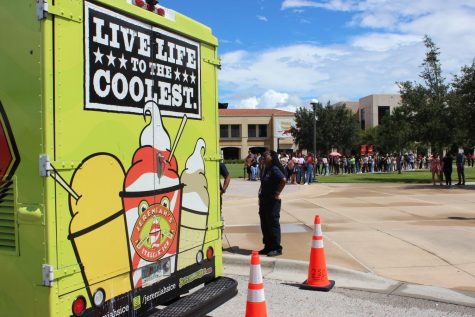 Ayesha Ali, 19, Computer Science, West Campus Student Government Association (SGA) Vice President saw so many students at West's Ice Cream Social. Ali said, "I thought it was a wonderful time to see everyone on campus. The flood of the (ice cream) line was nonstop, constant, and the students are all so happy being back." Ali also said it was fun to watch President Plinske try a hand at dancing with the students.
Craig Kuriger, 24, Hospitality and Tourism Management, says his Osceola Campus Ice Cream Social experience was fun and that it was nice to participate with other students. Kuriger offered that he "hopes in the future there might be other trucks" as the wait in a more than one hundred-person line exposed him to the elements.
Ambar Bencosme, 18, Biology, can be seen (above) reaching for a Jeremiah's Italian Ice from the food truck by Osceola Campus' clocktower.
Valencia College students and faculty overall enjoyed the events and are excited for more like this in the future.