'M-She-U' As Women Lead Better Female Representation In Marvel Universe
It used to be when you watched a Marvel movie, 2012's "The Avengers" for instance, you could see how it was made by the male gaze and for the male gaze. Before Anna Boden co-directed marvel's first solo female film, there was Joss Whedon. What made him a poor choice for portraying women is that he claimed he was "raised to be a radical feminist" yet the characters that he wrote showed the contrary.
Kai Cole, Whedon's ex-wife, wrote a 2017 article for "The Wrap" to clear up the misconceptions of him being a "feminist." In the article, she writes, "He never conceded the hypocrisy of being out in the world preaching feminist ideals, while at the same time, taking away my right to make choices for my life and my body based on the truth."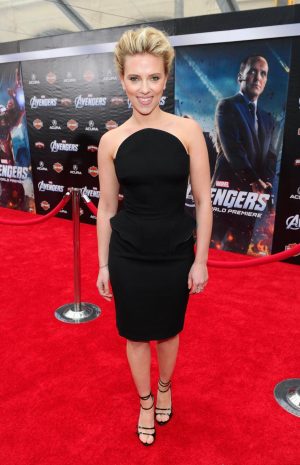 The first thing that you'll notice in The Avengers and 2015 sequel "Avengers: Age of Ultron" is that the only leading female character, Natasha Romanoff, is wearing a tight, black bodysuit. You'll notice shots scanning her body as well as almost never putting her hair up when she fights. In "Avengers: Age of Ultron", Whedon makes Romanoff feel like a monster for not being able to bear kids. Whedon is credited for solo writing both Avengers movies; and when it comes to Natasha, she's depicted as hyper-feminine.
Allegations also have come from actors Gal Gadot and Sarah Michelle Geller, who portrayed Buffy Summers in Whedon's late '90s hit tv series "Buffy the Vampire Slayer". Both actors had issues working with him. During an interview with Israel's N12 news, Gal Gadot talked about the experience. "What I had with Joss, basically, is that he kind of threatened my career and said if I did something, he would make my career miserable." Geller made a statement on Instagram writing, "While I am proud to have my name associated with Buffy Summers, I don't want to be forever associated with the name Joss Whedon."
There wasn't a female-led film project in the MCU until the release of Captain Marvel in 2019.
---
2019's "Captain Marvel"
What made Captain Marvel stand out from the rest was that it not only was it Marvel's first female solo film project, but the film was co-written by women and co-directed by a woman. During an interview for South China Morning Post, Brie Larson said, "When the opportunity came to play Captain Marvel, this symbol of feminism; I saw it as an opportunity to play this empowering role for women," she nods. "I saw this role and this film as an important step, and I wanted to be a part of it."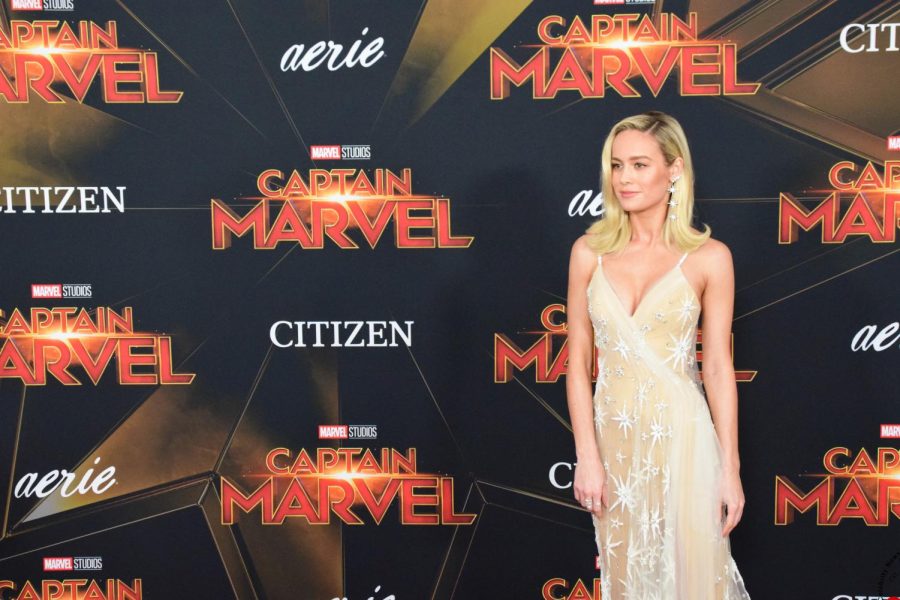 While this seemed very exciting for women everywhere, male trolls were not happy. One user, @brettrsmith76" wrote on Twitter, "Is Brie Larson capable of any other facial expression other than this one? That face – talk about a piece of wood." Another user, @majorturtle wrote directly, "Let's put a smile on that face," a grim reference to 2008's "The Dark Knight".  The film ended up getting a Rotten Tomato audience rating of 45% with many reviews exhibiting misogyny saying that Larson needed to smile more or that she was an overall unlikable character.
Carol Danvers is my favorite character because she's powerful, strong, and she feels like a mix of male characters such as Iron Man, Thor, and Captain America. A 2019 The Verge review wrote that Marvel didn't use her to just make her a powerful hero, but they made her "an admirable person, one with good friends and goals worth fighting for." While she might seem bland and emotionless at times, her wittiness and her courage are at the forefront of this character.
Comparing her to Marvel's first main female character in the MCU, Natasha Romanoff, there are some differences as well as some similarities. One notable difference between both is wardrobe. Before getting her own movie, Natasha has been in eight MCU projects. Each project has left her in tight, black, revealing clothing and she almost never fights her hair up as it's always down. Carol on the other hand has has form-fitting armor that looks like something that Captain America might wear. Unlike Natasha, Carol wears a helmet with a mohawk on top, keeping her hair out of her face when she fights. One similarity that is present in both is that they both have trauma. Instead of letting that trauma control their lives, they are wanting to be good and rise above it.
Women who watched this movie got to see what women empowerment really looks like on screen. At the end of her review in Essence, Jaleesa Lashay Diaz talked diversity and said it best, "Captain Marvel is an empowering film that ultimately displays healthy representations of strong women, helping to push the conversation forward about bridging the gap between Black and White women."
---
Disney Plus Series "Ms. Marvel" and "She-Hulk: Attorney At Law"
But, as we've seen with Captain Marvel, female solo projects are not a hit with the male crowd, some going ahead to call the MCU the "M-She-U". The meaning is that women are replacing men in the MCU. Marvel released the 2022 tv mini-series "Ms. Marvel" earlier this year. A story about a Pakistani girl named Kamala who becomes the superhero Ms. Marvel, co-creator, Sana Amanat talked about representation during an interview for Amaliah.  Amanat said, "I hope that Muslim women feel seen, empowered, and proud." This show caused a lot of backlash, not only because she was a woman, but a woman of color."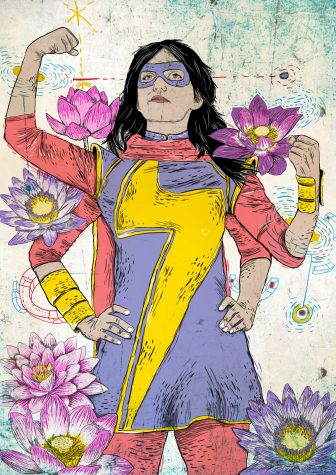 It seemed to be a pattern. Every time a new female-driven MCU project comes out, it is subjected to sexist and misogynistic comments. Marvel's newest project, "She-Hulk: Attorney At Law" starring Tatiana Maslany,  is about lawyer Jennifer Walters who learns how to keep her powers of being a Hulk under control. A keynote of the direction of the show so far is at one point, Walters explains to her cousin Bruce Banner about how she's great at controlling her anger because if she doesn't she will be called emotional, difficult or even killed.
In an interview with ScreenRant, "She-Hulk" Director Kat Coiro talked about her monologue. She explained, "The conversations about rage and what it means to be a woman walking through the world were front and center for all of us at the helm." As a woman, seeing that scene felt very refreshing. In Marvel, we never got to see women struggling and so it was very powerful of them to shed light on the issue of women controlling their anger better than men, not because they want to, but because they have to. Arezou Amin of the Collider wrote, "As she rightfully points out, as a woman, her every waking public moment is a matter of emotional regulation and risk mitigation." As women, we all wish we could "Hulk out" but unfortunately, we'll just have to watch Jen on screen, Hulk-ing out for all of us.
Like its predecessor, "She-Hulk: Attorney at Law" has a Rotten Tomato 39% audience rating as of this publication. Fans accuse the show for "hating men" after an episode showed how they were aware of the hate and incorporated actual social media comments used in a meta conversation with viewers. Like every female-led project, fans are hating on the fact that it's another female-led show, as well as how the crew is female-led as well. Executive producer and Head Writer Jessica Gao told the TheSun Daily, "The MCU has for a very long time been very male-heavy, there hasn't been a ton of female representation."
Gao continued,"So it's nice to finally start making some progress in that area and show a part of the MCU that hasn't been explored in depth."
Women are powerful, there's no doubt about that, and it's important to highlight the representation so that women everywhere can see themselves and feel powerful.