Engage Overview : Student Life Beyond the Classroom

Interested in joining a club or an organization at Valencia College? Student Development presents the Engage website, where students can find opportunities to attend events and join a club or organization outside of class. The purpose is for students to come together in clubs and organizations in their free time and announce the events happening on every campus.
"We have 20 active clubs right now on East Campus," said Charles Ensminger, Director of Student Development – East Campus. Those clubs include UFit, Valencia Volunteers, Student Government Association (SGA), and many more.
Students are also able to start a club on the website. According to Ensminger, "they can start their own club. The student can simply go to our Student Development page on the Valencia website, and they can get a 'New Club Packet' that offers information on the requirements to create a new club at Valencia."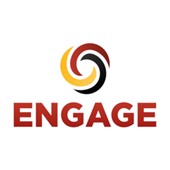 Once the packet is complete, the student submits the application to the campus Student Development Coordinator or Program Advisor for approval and tentative recognition. The Student Government Association (SGA) will review and determine the approval of the application.
A poll was conducted on a group of 25 students from the Osceola, East, and Downtown Orlando campuses to know if they knew about the Engage website. 72% of students, 18 out of 25, did not know how to find information about Valencia College club events, and 76% of students, 19 out of 25 students, did not know about Valencia College's Engage website.
"I usually look at the bulletin boards around campus to keep up with events. This is the first time I've heard of Engage," said Victoria Perez, 22, Business Administration.
To access the Engage website and join a club/organization, students are encouraged to log in to their Atlas account and click on the "Student" tab on the left-hand side, and under "Student Activities," select the option "Get Involved."
The search component is useful on the website, allowing students to search for specific groups, clubs, and organizations for all campuses. Once students have an interest, they simply click to join and the group's personnel will reach out via email.
To learn more about clubs and organizations, visit a campus' Student Development office or take a look and discover all the ways to get involved through Engage!