Valencia Shout! Weekly Highlights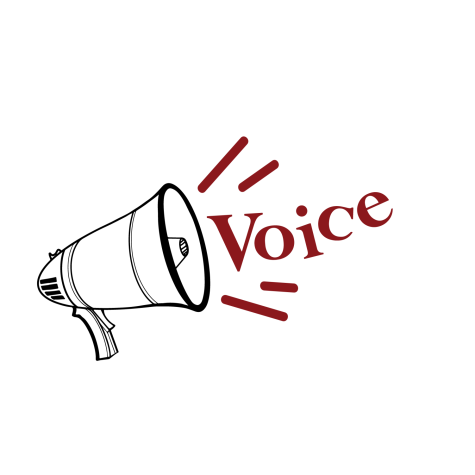 Valencia Shout is a collection of short-form articles addressing timely college life, politics, science, technology, as well as arts and entertainment.
COLLEGE NEWS
Valencia Changes Its Mask Protocols 
As of April 2, Valencia moved from "Masks Expected" to "Masks Welcomed" on all campuses. Masks will continue to be available on Campus Security Offices and inside classrooms for employees and students.
Starting on April 30, Valencia will sunset their COVID-19 protocols and will return to pre-pandemic conditions. More in-person classes will be added for the summer term, as on-site classes return to regular capacity in the Fall 2022 term.
Summer Term Books Are Ready To Be Ordered 
Starting April 4, books for the summer term can be ordered and delivered by mail. Free shipping for orders is available until June 13. Students can also have their books be delivered to the VC Vault. VC Vault is an intelligent parcel locker system that is available for pick-up 24 hours a day, 7 days a week.
Learn more about the VC Vault: https://valenciacollege.edu/students/campus-store/vault.php 
Books will no longer be sold at campus store locations. Order your books online by using this link: https://www.valenciabookstores.com/buy_textbooks.asp 
Valencia College Announces The Mary S. Collier Distinguished Graduate For 2022
Congratulations to 2022 Mary S. Collier Distinguished Graduate Leah Basaria. Basaria is a Valencia Honor Roll student, works as a student CARE coach and a part-time assistant to New Student Experience and Psychology professors; while also volunteering as a grief facilitator at the nonprofit organization, New Hope for Kids.
Upcoming Valencia Concerts And Performances
The 8th Annual, Live Music and Live Art Concert is on April 5 at 7:30 p.m. at the East Campus Performing Arts Center. The concert features members of Valencia Art Studios featuring Valencia Symphonic Band and Jazz Ensemble. This year's theme is folk songs. Get ready to be immersed in 90 minutes of art.
This event is free of cost but a ticket is required. Get your tickets at https://ticketpeak.co/ValenciaCollege/events
Conscious Voices by Sonia Pasqual: A piece that promotes diversity and presents the challenges that come with the identities with which we associate.
Showtimes are April 7, 8, and 9 at 7:30 p.m. at the East Campus Performing Arts Center. Tickets cost $12 for general admission; $10 for seniors, students, military, and Valencia staff.
POLITICS
White House Extends Student Loan Payment Pause Through August
The Biden administration plans to freeze federal student loan payments through the end of August. This moratorium has allowed the postponement of student loan payments during the coronavirus pandemic. Student loan payments were scheduled to resume on May 1 but now, borrowers have additional time to prepare for payments.
President Joe Biden Appoints NBA Star Chris Paul And Actress Taraji P. Henson To HBCU Advisory Board
President Joe Biden appointed more than a dozen educational leaders, celebrities, and athletes to his board of advisors on historically Black colleges and universities.
Golden Globe Actress and NAACP recipient Taraji P. Henson, NBA star Chris Paul, and United Airlines President Brett Hart are among the 18 members on the board. Paul was the head of the National Basketball Players Association. Presidents of Alabama State University, Virginia State University, Norfolk State University, Dillard University, and Prairie View A&M were also appointed.
More support for HBCUs has been a key component of Biden's domestic policy since he campaigned for president. Last month, Biden was able to secure $2.7 billion in funding from the American Rescue Plan to help support HBCUs. This group of appointed leaders will help build and support HBCUs.
SCIENCE AND TECHNOLOGY 
Elon Musk Joins Twitter's Board Of Directors
After recently becoming Twitter's biggest shareholder with his $2.89 Billion purchase of 9.2% Twitter stock, Elon Musk now will have a seat at the table. Twitter has appointed Musk to the board of directors. Chief Executive of Twitter Parag Agrawal said "he'll be of value as both a passionate believer and intense critic of the social network."
It is unclear how much power Musk will have as a director. He tweeted a poll asking Twitter users if they wanted an edit button to be implemented.
ARTS AND ENTERTAINMENT 
2022 Grammy Recap 
After a long delay due to the coronavirus pandemic, the 64th Annual Grammys finally took place in-person at the MGM Garden Arena.  
The Album of the Year went to Jon Batiste, who had the most nominations this year with 11. Silk Sonic walked out with some huge wins including Record of the Year, Song of the Year, Best R&B Performance, and Best R&B Song.
Puerto Rican rapper Bad Bunny, who recently performed at the Amway Arena, won his second Grammy for his album 'El Ultimo Tour del Mundo' in the inaugural Best Musica Urbana category.
The Foo Fighters, who had canceled their performance following the death of their drummer, Taylor Hawkins, got three Grammys for Best Rock Album, Best Rock Song, and Best Rock Performance. The ceremony included a tribute to honor the 50-year-old musician.
"Our thoughts go out to Taylor's family, his friends, the Foo Fighters family, and all of their fans, around the globe," said Grammys host and Daily Show host Trevor Noah.