Author Rachel Louise Snyder Speaks at PJI Conference at Valencia College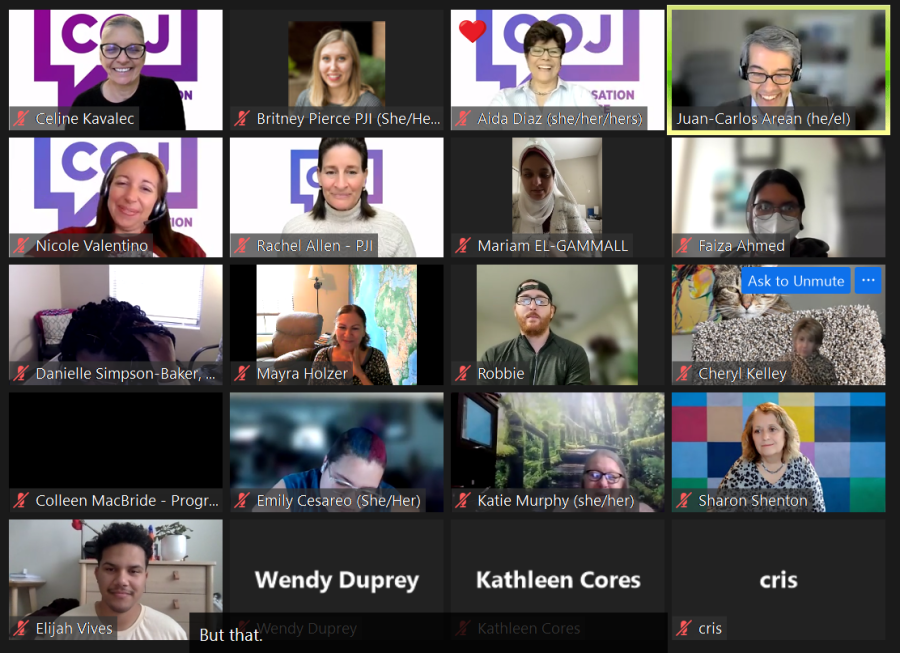 The Peace and Justice Institute at Valencia College hosted their annual Conversation on Justice (COJ) Conference from January 24 to January 27. The four-day virtual conference reportedly had over 1,700 attendees with discussions regarding the environment, racial inequality, immigration, gender stereotypes, LGBTQIA+ topics, and domestic violence. 
The keynote event with Rachel Louise Snyder, the author of "No Visible Bruises: What We Don't Know About Domestic Violence Can Kill Us," occurred Wednesday morning and once more later that day, preceding a panel discussion via Zoom.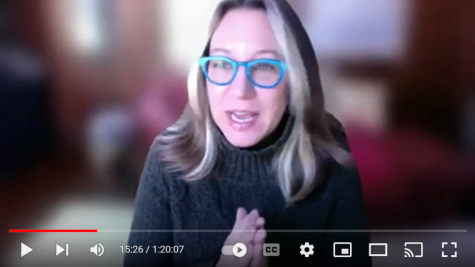 At the start of the evening presentation, Peace and Justice Institute (PJI) Director and Panel Host Rachel Allen recognized Patty Burton, the Executive Director of PJI partner JPMorgan Chase. Burton expressed how proud the banking company is to be a part of the conversation and its efforts to build more resilient communities. 
Snyder spoke with a keynote address for the attendees. The author shared her background and discussed how "No Visible Bruises" came to be. 
"If a feminist who had traveled the world and done all of these human rights stories knew domestic violence was a backdrop — if someone like me could have these blinders on to all these myths and misunderstand this so profoundly — it meant that my system was failing. But I could do something about it, and my book is an attempt […] to try to right the wrongs of the system that I am involved in," explained the American University professor.
Snyder proceeded to describe the need for informal systems such as family, and formal systems such as education, healthcare, law enforcement, and the judiciary, to make connections as they strive to recognize and intervene in domestic violence. 
"The single most important thing we can do to address domestic violence is connecting our systems. This is why I'm so happy that there are community members out here today. The jurisdictions I have seen, traveled, and spoken to all over the country that have done this most successfully are the ones who have knocked down bureaucratic barriers," said Snyder.
---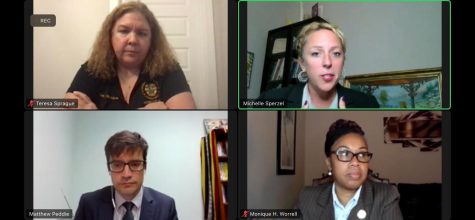 Following her remarks, community panelists Michelle Sperzel, the CEO for Harbor House of Central Florida; Monique Worrell, the State Attorney of the Ninth Judicial Circuit Court for Florida; and Teresa Sprague, a Homicide Detective for the Orlando Police Department, joined the discussion. 
Moderator Matthew Peddie, the host of WMFE's Intersection and Assistant News Director at WMFE 90.7 News, asked the local leaders for their perspectives on working alongside one another when addressing domestic violence in Central Florida. 
"I think the coordination between all of the partners is extremely important. Particularly, when you're dealing with people in these types of situations, you have to provide them with reassurance in whichever way you can," answered Worrell.
To stay updated on PJI events, students can follow @valenciapeaceandjustice on Facebook and @valenciapji on Instagram. Further information can also be found on valenciacollege.edu/PJI and Engage.
The recorded PJI Conversation on Justice "No Visible Bruises" panel discussion will be available on the PJI's  Youtube page for viewing until Feb. 9. Click the link above to view.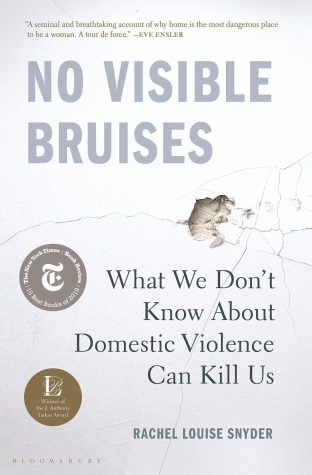 Rachel Louise Snyder's book "No Visible Bruises: What We Don't Know About Domestic Violence Can Kill Us" is available for purchase through sites like Amazon where it receives 4.7 stars out of 5 among customer reviews and has won numerous awards since its publication in 2019.