Opinion: Comedians Exercise Freedom of Speech, Unapologetic Over Cancel Culture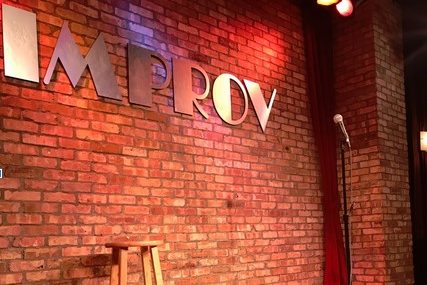 Cancel culture has its sights set on the comedic scene after many believe comedians have started taking jokes too far. Comedians have been out of line for decades, and there's been a growing demand to silence their more offensive sets. However, comedians are standing on their First Amendment right to free speech with many refusing to apologize for what is said at comedy shows.
Comedy is meant to be offensive, but what happens when a comedian takes it too far and offends an entire community? Emmy-winning comedian Dave Chappelle aired his Netflix special "The Closer" in October and reignited his long-time feud with the LGBTQIA+ community, specifically the transgender community.
Netflix supported Chappelle, refusing to pull the special. A statement released from CEO Ted Sarandos said, "We know that a number of you have been left angry, disappointed and hurt by our decision to put Dave Chappelle's latest special on Netflix… While some employees disagree, we have a strong belief that content on screen doesn't directly translate to real-world harm."
"There might be some outrage if you go too far, but that's what comedy kind of is," Emmy-winning comedian Patton Oswalt during an interview on Free to State- The Future of the First Amendment.
Not everyone agrees. While many comedians agree with the practice of free speech in comedy, others fear how harmful jokes can be. Orlando amateur comedian and long-time local arts performer Carlos Ashby, 28, with dreams of expanding his performing arts talent to comedy, stated, "That's the more worrisome aspect of it. I'm not offended. I think jokes are dangerous, truly."
Ashby has since walked away from the comedic scene fearing backlash from the audience and other performers because of his sexual orientation. "I didn't want to perform my piece and then get shamed afterwards," expressed Ashby. His concern is a joke being taken out of context, resulting in harm done to others within his community.
Then and still, Dave Chappelle remains unbothered by cancel culture saying, "Man, it's not that serious. The First Amendment right is first for a reason. Second Amendment is just in case the first one doesn't work out."
Merriam-Webster defines cancel culture as an expression of disapproval by engaging in the practice of mass canceling. In recent years, cancel culture has gained momentum and impacted the outcome of many popular artists' careers.
Dave Chappelle, commonly known for his controversial twist on comedy, has gained a wave of support including popular transgendered television personality and Olympic Athlete Caitlyn Jenner. Jenner agreed with Chappelle tweeting "Dave Chappelle is 100% right. This isn't about the LGBTQ community. It's about woke culture running amok, trying to silence free speech…"
Dave Chappelle is 100% right. This isn't about the LGBTQ movement. It's about woke cancel culture run amok, trying to silence free speech.

We must never yield or bow to those who wish to stop us from speaking our minds. pic.twitter.com/Nklalj6h5Y

— Caitlyn Jenner (@Caitlyn_Jenner) October 26, 2021
Many comedians agree. Local Orlando comedian Carmen Vallone, 38, has been doing comedy for 17 years and shared his thoughts about the Dave Chappelle special, "I think people are missing what he [Chappelle] is even saying. It's been gravely misinterpreted."
Vallone further explained, "If you can't laugh or joke about it, you know you got bigger problems than what someone else is saying to you… When you talk about the freedom of speech, you can say anything but there's a limit. Like you can't scream fire in a crowded theater, but comedy is entertainment." He went on to say,"One of the beautiful things about freedom of speech is that you can joke and say what you need to say… We are fortunate enough in America to do that. We have to count our blessings here."
Award-winning comedian Patton Oswalt described comedy as outrageous in a 2018 interview for  "Free to State- The Future of the First Amendment", a Washington Post tele-series on free speech. Oswalt said, "More people are watching comedy, but the new number of people that are watching it have come up in a media landscape where they are very used to programming being catered to them."
Recently, actor and "Wild'n Out" comedian Affion Crockett stopped his comedic skit when a woman from the audience went on stage, claiming she was offended by some of Crockett's jokes about women. Crockett addressed the incident by posting on Instagram: "When I perform, I SAID WHAT I SAID. If you don't like it, don't come."
Comedians have taken their stand. If a viewer doesn't like the comedian or the content of their joke then leave. Comedians have their freedom to joke as they please, but those offended do not have to subject themselves to derogatory humor. Something is always happening so, comedians will always have content and how they choose to deliver it is up to them. There will always be someone who may not enjoy the comedic bit but in the end, it is a comedian's job and their right.