New Outdoor Stage Welcomes Return of Live Performing Arts Concerts Back to Valencia East Campus
About the Reporter
More stories from Becca Sara Coffy
Live musical performances are back at Valencia College, and students are excited. On November 16th, the Contemporary Ensemble and the Valencia Singers, directed by Valencia College Choral Director Alan Gerber, performed the first-ever outdoor choral concert behind the School of Arts and Entertainment.
The first group to perform were the Contemporary Ensemble. The students were dressed in formal wear including black dresses and suits. The Contemporary Ensemble sang a total of 12 songs. The music performed were both religious and non-religious.
The Valencia Singers then continued the second half of the show. They also performed 12 songs.
Valencia College Lorien Zoeller, 21, Musical Theatre, was one of the students who performed and said, "Compared to high school choir, the Valencia Singers have given me support and all the opportunities I need to grow on my journey to becoming a professional singer."
Valencia College East Campus Choral Director Alan Gerber has worked at Valencia College for 22 years. Gerber expressed, "We are so pleased to finally be able to bring a live performance to a live audience after nearly two years of no performances due to the pandemic. And for the first time we were able to use our outdoor venue for an evening concert under the stars. Performers and audience alike seemed to be overjoyed at being able to participate in such a wonderful event. There is nothing more magical than a live theatrical music performance!"
Students don't need to be a music major to participate in the choral groups. Everyone can take either elective MUN: Music Ensembles classes for Valencia Singers or Choral Ensemble. No audition is required for the ensemble, but an audition is required for the upper theater workshop.
The next performing arts concert will be hosted by the Music Department on November 22nd at 7:30 p.m. at the Outdoor Stage and will feature performances from the Valencia Singers, Contemporary Ensemble, String Ensemble and Symphonic Band both separately and as a group .Check the Valencia Arts calendar for more information at https://campaign.valenciacollege.edu/arts/events/.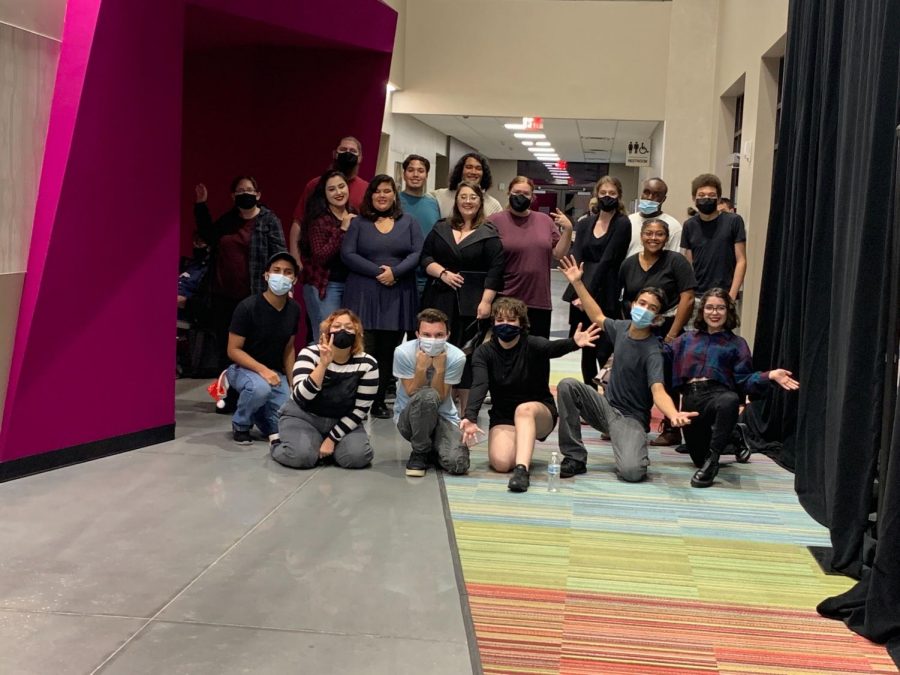 Leave a Comment
About the Contributor
Becca Sara Coffy, Video News Editor
Becca Sara Sara Coffy is our Video News Editor.  Becca is from Canada, she's a performing artist, and she loves her dog; a smoothie collie mix named Pat....