Valencia College Dance Hosts Video Auditions for Fall Semester
This 2021-2022 school year, Valencia College's Department of Dance is hosting video auditions for the Associate in Arts Degree Pathway in Dance Performance. Auditions include a ballet barre and center, a modern combination, and a jazz combination. Videos and applications must be submitted online via Acceptd by Saturday, Nov. 6.
"We've been using Acceptd for a year, and it has been fairly successful. The entire website hosts online auditions," said Valencia College's Dance Performance Production Coordinator Kristina Stevens.
Students seeking the Dance Performance Degree Pathway are required to audition to be accepted into the program and take the dance major classes. Once admitted, students continue to audition within the program for other opportunities.
"We want them to practice auditioning because when you go out into the real world, that's how you get a job. We have an audition for our Valencia Dance Theatre, which is our performing company that travels, and then each of our concerts. The formality of the audition changes a little bit, depending on what it is we're looking for and what we're trying to do," Stevens explained.
Megan Bannatyne, 20, who started dancing at just two years old, auditioned for Valencia's dance program in Fall 2019 but didn't officially start dancing with the major until the following year when the campus came back from quarantine.
"The audition process in our dance program is very well-coordinated," said Bannatyne. "It includes ballet, modern, and jazz so that the artistic director and head of the department can see the range of each dancer's strengths and weaknesses."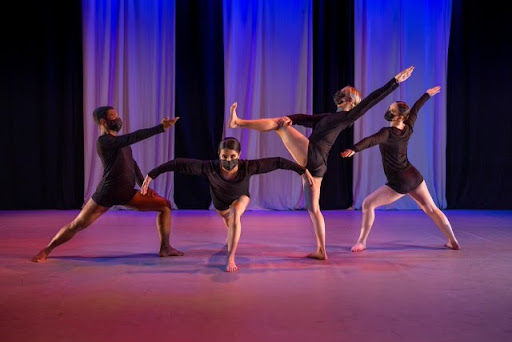 Bannatyne knew dance was something she wanted to pursue as a career after graduating high school. Having heard of Valencia's dance program, she "decided to give it a shot."
"All the classes I've taken at Valencia have all taught me so much in such a short amount of time. The pieces I have had the opportunity to dance have been incredible, and the experiences that I have had the privilege to be a part of have been some I will always remember," shared the dance performance major.
Bannatyne concluded that her favorite part of the program is the people she's met. "My teachers and the friends that I have made in this program have been some of the most amazing people who have helped me grow as a dancer in a multitude of ways. We are a tight-knit family that I'm so grateful to be a part of," she continued.
For further information regarding video audition and application requirements, contact the Department of Dance at [email protected] or visit www.valenciacollege.edu/danceauditions.