Movie Review : Acosta's 'Candyman' Brings 1992 Icon Back to Life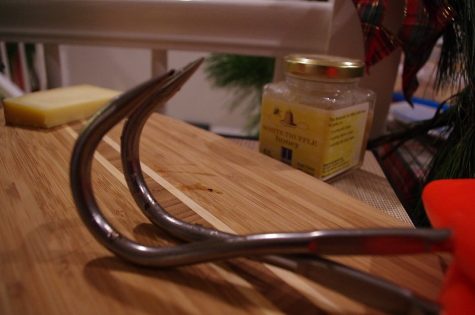 Nia DaCosta's 2021 revival of the epic, bone-chilling saga "Candyman" received its fair share of criticism by both audience and critics. Though sequels and revivals are notorious in relation to their origins, Candyman seemed to exceed many viewers and horror fan's expectations.
In comparison to other revivals of iconic horror films, such as the revival of "Nightmare on Elm Street", DaCosta's rendition of "Candyman" emulates the overall tone of the original film while being able to take a modern twist on it. Ultimately, DaCosta made an old tale seem as horrific as it did decades ago.
The film follows a painter and his wife, a successful art dealer, who move into a new home in a gentrified Cabrini-Green, Chicago, where the artist was born. The artist finds inspiration for new works in the tale of Candyman. While researching the horrifying tale, secrets unfold as the painter loses his sanity. The film's modern twist generally relies on its perspective of the tale of Candyman. The new film has many instances where the controversy of gentrification is discussed or implied. Whereas in Bernard Rose's 1992 film, the message seems like a cautionary tale. To get the Black view on a tale that includes the unjust treatment to the Black community seemed to make more sense.
The film is a direct sequel to the original, as there is a plot twist that would only be appreciated if the viewer watched the first film. Both films have that eerie and menacing legend as an introduction to the villain to the film. The slight similarities and, of course, the astonishing correlation to the first film, is what really makes "Candyman" a legendary story that will haunt people for generations. The film is not perfect however, as surely the audience would have also appreciated the classic Vincent Price-like voice over to represent the ominous and poetic presence of the Candyman himself. However, both introductions of the Candyman seem to give him an antagonist title with a characteristic that the viewer may feel bad for. He never truly had wrong intentions, and the new rendition of the film communicated that idea further than the original did. The original film antagonized and vilified him, whereas the new film showed more sympathy for the Candyman. If you have seen the original film, you may have a different view on the story than the director may have had.
The film exemplifies the modern human condition, as it shows compassion for the Candyman, which is well-deserved. The legend of the Candyman will live on and terrify many children, and even adults to come.
"Candyman" (2021) released on August 27, 2021 and is currently still in theaters.