September 21 Peace Day Photo Opportunity to Kick Off PJI Global Peace Week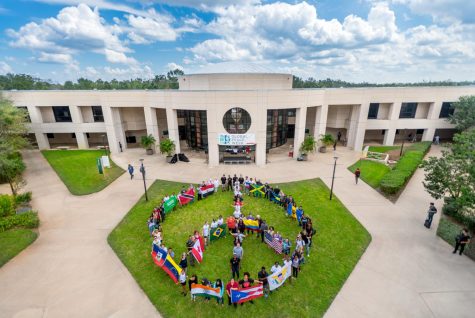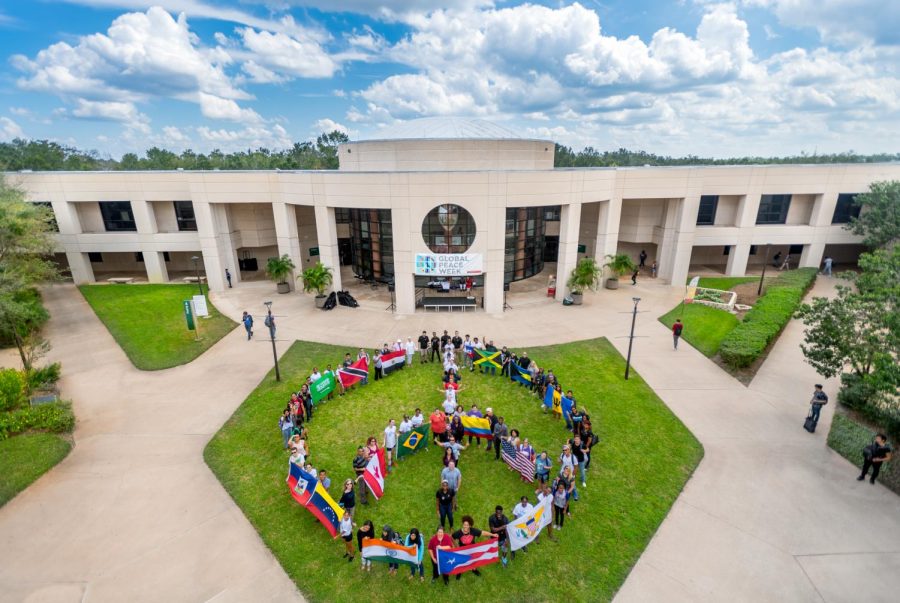 The Peace and Justice Institute invites Valencia College students to attend a photo opportunity for International Peace Day, Sept. 21, at 10 am to create their annual Peace Sign at Valencia College's Downtown campus. The peace symbol will be formed by students at the Dr. Phillips Academic Commons. Those attending the event will also receive a free PJI t-shirt and food prepared by Valencia's culinary arts students.
This event is the only in-person event scheduled for the following Global Peace Week (GPW) beginning Sept. 27 through Sept. 30. GPW is a 4-day event hosted by the Peace and Justice Institute (PJI) at Valencia. The goal of GPW is to extend the impact of International Peace Day established by the United Nations to encourage peace and have a day of nonviolence and ceasefire.
Valencia College students interested in learning more can be involved in workshops focusing on educating and promoting peace, equity, and sustainability. GPW has been online for two years because of the pandemic, and there were concerns about the impact being deafened by having workshops online. However, PJI Implementation Coordinator Britney Pierce confidently said, "By hosting Global Peace Week virtually, we are able to extend our audience to a truly global platform!
The theme for this year's event is "recovering better for an equitable and sustainable world." They have taken their time to integrate the theme into each workshop. For more information on events and schedule, visit https://valenciacollege.edu/students/peace-justice-institute/.