Emmy Awards Show 2021 Red Carpet: The Most Memorable Looks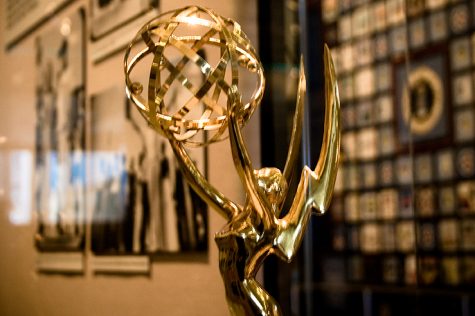 The 73rd Emmy Awards Show commenced on Sunday with several top celebrity fashion moments. The star-studded red carpet featured looks from today's most talked about actors and actresses from Billy Porter to Sarah Paulson.
Valencia College dual-enrollment student Sofia Wharton, 15, watched the Emmys red carpet live. Wharton's favorite look of the night was Yara Shahidi's green Dior Haute Couture gown which was inspired by old Hollywood glamour. Also dressed in Dior Haute Couture was Netflix's "The Queen Gambit" actress Anya Taylor-Joy in a pale yellow satin dress and coordinating cape.
Wharton tuned into the awards show to see the outcome of Disney's "WandaVision" nominations, noting that Elizabeth Olsen's ivory v-neck dress designed by her younger twin sisters Mary-Kate and Ashley was a "ten-out-of-ten."
"Her ensemble⁠ – most especially her earrings⁠ – attracted all the attention on the red carpet," expressed Wharton, a Marvel Cinematic Universe connoisseur.
Other memorable looks of the night included suits of all shades completed with matching bow ties, from Seth Rogan's fall color palette to Cedric the Entertainer's black and blue. Saturday Night Live viewer and Valencia College dual-enrollment student Kennedy Benjamin, 16, was particularly "not a fan" of comedian Kenan Thompson's light pink tuxedo.
"I feel like if the white shirt and multi-colored pocket square were switched out for black, it would've looked a lot cleaner. Fellow SNL cast member Aidy Bryant's ensemble did seem very casual, but it 100 percent fits her personality," detailed Benjamin.
Fox's "9-1-1" star Angela Bassett wore Benjamin's favorite look of the night, sporting a black Greta Constantine dress encompassed by vibrant ruffles.
"Basset's look was very classy, yet youthful at the same time. The hot pink ruffles on the dress truly bring out the liveliness of her face by accentuating the pink blush and eyeshadow under her eyes," described Benjamin.
This year's Emmys red carpet fashion was one for the books, trending across all media platforms.