A Professor's Case Study on Black Panther During Black History Month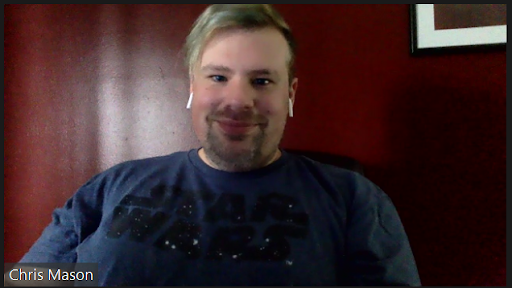 Valencia College has honored Black History Month in a variety of ways, including showcasing one professor's case study on the Marvel Entertainment hero Black Panther. Professor Chris Mason, who teaches Mythology and Introduction to Humanities at Valencia College, presents Black Panther: Race, Immigration, and Identity in Comics Books and Marvel Films, a case study on the Black Panther character to honor Black History Month.
Black Panther as a character has reached international recognition upon the release of the 2018 film with the character title name Black Panther. Among the black community and beyond, Black Panther has become a household name, featured as Halloween costumes sold in department stores, and with the salute of "Wakanda Forever!" becoming a symbol for black pride.
Black Panther is not the only black superhero, but he is the one with the most recognition today. With this information in mind, Professor Mason was asked about his decision on choosing to discuss representation (or lack thereof) in comic books and Black Panther as the focal point of this case study.
"When I put this together and I gave my speech last February, I told the humanities department I liked  Black Panther, and I showed them this comic card of this painted Black Panther. He's [Black Panther] has always been my favorite from that. I sort of attached myself to him. When I was in grad school, I took a class called Superheroes in Media, and I had to choose a superhero, and I chose Black Panther. I taught a class at Valencia as a special topics class for one semester…and I kind of got my name out there in teaching that class in the general Humanities department. For the speakers series last year, they asked me if I wanted to do a presentation."
Professor Mason went on to discuss the complexities of the representation of African-Americans in the early age of comics, referencing Alvarado's theory of representation in media and claiming, "there's always a debate to be had," on whether or not this representation benefited or hurt the African-American community. This led to a brief conversation on the relevance of comic history today.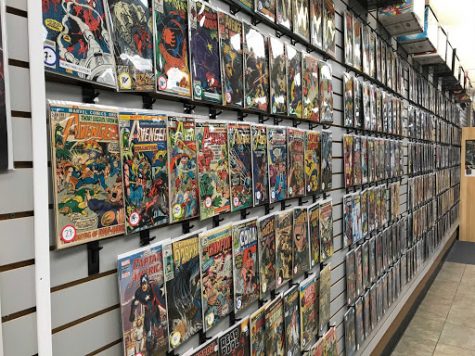 It's not uncommon knowledge that comic books have made an unprecedented comeback from the Bronze Age of comics. The Modern Age of comics has commonly presented multi-issue story arcs, graphic novels, and more. However, the resurgence of comic book interest is arguably contributed by the rise of well-acclaimed superhero films, one of which happens to be Black Panther. With the rising popularity in comic books, Professor Mason discussed if the history of comics are important to know, especially regarding representation as Professor Mason's presentation studies.
"Obviously, it gives context," says Mason. "If you're giving an individual example, you'll never grasp the full meaning. You have to know there were thirty years of superheroes before there was ever a black superhero. The history is important, and it gives context to the superhero." Professor Mason's thoughts on the context of comic books also contributes to his belief that comic books should be held to the same caliber as literature as far as education is concerned. "We didn't create sculptures, but we did pioneer jazz music and comic books. It's unfortunate that it doesn't get the academic prowess that it really deserves."
For this Black History month, and the case study as a whole, it is Professor Mason's hope to "…enlighten others on not only the cultural value of this character, but on the grounded concepts of comic books."