Composer for The Queen's Gambit hosts Webinar for Valencia College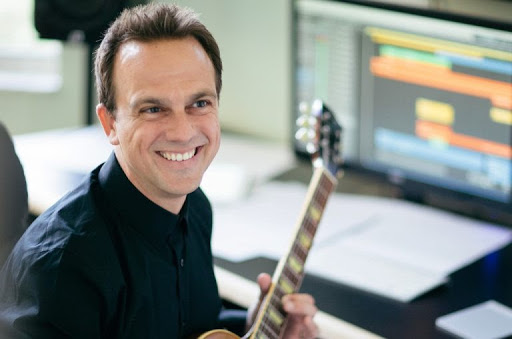 Valencia College had the privilege of hosting a webinar with Emmy Award winner Carlos Rafael Rivera on February 23. He has composed for pictures such as A Walk Among the Tombstones, Godless and The Queen's Gambit and is a professor at the University of Miami.
Dr. Rivera's webinar discussed the act of composing scores for media, from the screenplay until release. He made it very clear that as composers, one should not consider him or herself to be making art. "Calling ourselves artists sets us up for failure. We're artisans, and craftsmen, and to call yourself an artist really gives you an impossible task," stated Dr.Rivera.
This all ultimately goes back to a point that Dr. Rivera later makes. While music as a whole is artistic in nature, to be scoring for another is a job, which Dr. Rivera mentioned in stating, "We are a service industry. What we do is serve the director. When the director says, 'I want it to feel a certain way', it's our job to interpret that and translate it into sound."
For all his emphasis on this being a service industry, Dr. Rivera does not stray away from his passion for his work. In speaking about his work on Godless, Dr. Rivera mentioned how his scores were inspired, even though the job of a media composer is a job of repetition. For A Walk Among the Tombstones, Dr. Rivera went into detail about the sounds of the subway being his inspiration.
However, in both, Dr. Rivera's music had to be rewritten and composed again as rejections would come for one reason or another. He prefaced the webinar by stating, "It's through the mistakes that we find breakthroughs to grow." He later goes on to say, "I feel that no revision has actually made anything worse."
Dr. Rivera also faced rejection during the creation of The Queen's Gambit. During the Q&A, he was asked how he composed music for chess (a major theme in The Queen's Gambit) that made it captivating to an unknowing audience. After admitting he wasn't quite sure how to answer, he eventually stated, "The first bunch of music I wrote was rejected. It sounded fine, but it wasn't working. What helped me was thinking contextually; not the game itself, but the character. What is Beth thinking before the game? Is she being challenged? Is she attracted to someone? It's the emotions being scored."
This led to a question that wasn't explicitly asked, but was explicitly answered: how do you tell a story when you compose music?
"Our job as composers is transitional. The end of one scene to the beginning of another. Music comes from the stage. Music is a transitional stage, when the curtain drops and the scene is shifting and you can't see anyone running around or the set moving, but the music keeps playing. The answer is find any way to do it. The truth is, if you have a sense of storytelling, you could start on your phone, and then the training can be used."
Dr. Rivera, while referencing technical and professional aspects of composing for the media, gave sound advice for future scorers. His wisdom could be rounded up to three main points: composers work for the creator, mistakes are not a bad thing when composing, and it's best "…not to get so caught up in the notes so much as the idea."