Florida Mayhem teams up with Zaxby's as its official match time meal partner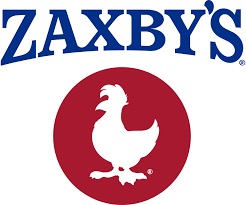 On Friday, March 27, the Florida Mayhem officially partnered with Zaxby's, making it the official match time meal for all upcoming Florida Mayhem events. Zaxby's joins the likes of SoFI, the personal finance company, Matrix Keyboards, a mechanical keyboard seller, and Zipchair Gaming, a gaming chair company — which is also the official chair supplier for the Overwatch League. 
The partnership began this weekend after a near three-week delay of the Overwatch League due to COVID-19 – the Mayhem falling 0-3 against the Atlanta Reign. One of the key components of this partnership is the ability to win a $25 gift card to Zaxby's. This past weekend, fans were able to enter a giveaway tagging the Mayhem's and Zaxby's official Twitter accounts as well adding #matchtimemeal to their entry. 
Zaxby's is best known for its chicken wings, chicken fingers, and signature sauces, having over 900 total locations with 100 of them being located in Florida which makes the partnership with the Mayhem even more lucrative. 
"In these difficult times, we're thrilled to have a versatile partner in Zaxby's, that could adapt from live event activations to online activities for fans watching the broadcast," Ben Spoont, CEO and co-founder of Misfits Gaming Group said in the official press release. "Misfits Gaming group is the organization that owns the Florida Mayhem. "Florida Mayhem fans will be able to take part in Zaxby's competitions and deals while watching matches from the safety of their homes."
"We're excited about the opportunity to fuel esports fans with Zaxby's famous hand-breaded chicken," Joel Bulger, CMO of Zaxby's Franchising, LLC said in the press release. "It's the perfect meal to enjoy between matches."
There were hopes of the Mayhem and Zaxby's tailgating and bringing in-store activities, but with homestands cancelled and the rest of the season moved to online play, that'll likely have to wait until next season.
The Mayhem looks to continue this partnership in the form of giveaways in their next upcoming matches. They are still awaiting their next opponent after it's appointed by the league — the league is still working out which teams play when due to COVID-19's effect earlier this season.