Valencia East Campus to Hold Open Mic Night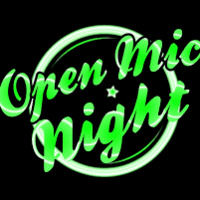 Valencia College's East Campus will hold it's annual Open Mic Night Thursday, November 21 from 7 p.m. to 10 p.m. in Building 8, Room 101 – and students and faculty are encouraged to attend perform.
Valencia Professor Holly Elliott described the Open Mic Night as a "celebration of the arts" and a "community for students, faculty and staff at Valencia College East Campus to get together, perform for each other and enjoy each other's work with poetry, stories, singing, and guitar-playing."
Professor Elliott will host the Open Mic Night this year.
"People come up and perform and the audience enjoys it," Professor Elliot said, "People get really inspired by [the performances] to write their own work and want to come up and share for next year."
Faculty members perform their own works at the Open Mic Night, too. "If you want to get a peek at some of our very talented faculty or if you're interested in taking creative writing classes, then come see what they do. This is a great opportunity to see our faculty," Elliot said.
The Open Mic Night event at East Campus is free to attend and refreshments are provided.
Those who are interested in performing can email their first and last name (& pronunciation) and the type of piece to read or perform (i.e. poetry, spoken word, short story, musical performance) to [email protected]
This story was updated to adhere to the editorial standards of the Valencia Voice.