East Campus to Host Night at the Library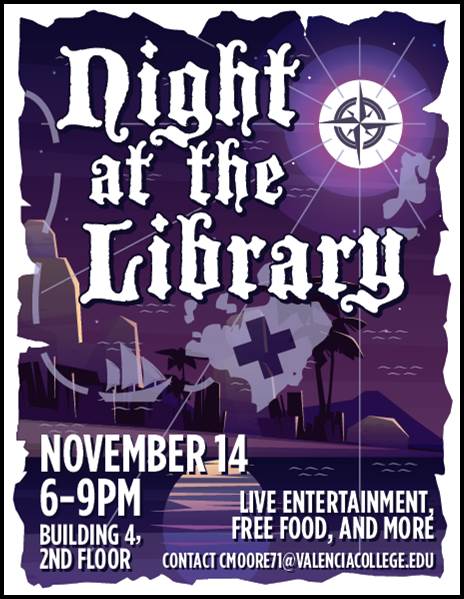 For the third year in a row, Valencia College's East Campus will host the Night at the Library event on November 14 from 6 p.m. to 9 p.m. in Building 4 Floor 2. The event will consist of live entertainment, free refreshments and more. 
Last year, the event featured Valencia musicians performing, students and faculty members reading their poetry and a costume contest with a prize for Best Literary Costume.
According to Courtney Moore, a librarian, NSE instructor, and the Book Nerds Faculty Advisor, a string ensemble "always kick-off" the festivities.
"The purpose of the event is to inspire campus collaboration while promoting the library's resources and services," Moore said.
Contributor Maria Varela contributed to this story.