A Look Inside UCF-Valencia Downtown Campus
Hang on for a minute...we're trying to find some more stories you might like.
The University of Central Florida and Valencia College Downtown Campus, scheduled to officially open this fall, welcomed media outlets to take a look at the construction's progress of the first university campus located in the center of Orlando.
Mike Kilbride, UCF Downtown Assistant Vice President, and Dr. Eugene Jones, executive dean of Valencia College Downtown Campus, described the facilities as part of a 21st-century campus with innovative academic spaces and professional opportunities for students.
"When you think about UCF and Valencia Downtown, you think of 15-acres in the heart of the new Creative Village in Downtown Orlando: the university, student housing, Valencia College hospitality program, and private developments," Kilbride said, as he explained that the strategic location of the campus will allow students to have access to businesses and internships within a walking distance.
The Downtown Campus will offer more than 20 degrees for both UCF and Valencia students, including degrees within the Departments of Public Administration, Health Management, Informatics, and Legal Studies.
The campus encompasses the Dr. Phillips Academic Commons, the UnionWest at Creative Village, and a renovated Center of Emerging Media.
The Dr. Phillips Academic Commons stands at the center of the campus, having classrooms, student services, study rooms, a library,  and a retail ground floor.
All classrooms in this building will offer technology learning tools and mobile furniture that adapts to the needs of the different areas of study.
"There will be large TV panels [four in total], where students will be able to work in groups and connect and share media and content," Kilbride said, "So if they need to work on a presentation, they will be able to do so in the classroom."
Next to the Dr. Phillips Academic Commons is the UnionWest building, a private facility that will house the Walt Disney World Center for Culinary Arts and Hospitality in the third, fourth, and fifth floors and the students' residences in the upper levels.
"The current culinary program is at Valencia College West Campus, but with the generous donation of Walt Disney World of $1.5 million, we were able to move from there to this 52,000-square-foot space, which will triple the size of the culinary program," Dr. Jones said.
Rooms in the UnionWest have wide windows, so every person that passes by the classrooms equipped with kitchens or the mixology lab will be able to see culinary students working on their daily recipes.
As the University prepares to receive 7,700 students, Creative Village is developing residential spaces for more than 600 students.
Each residence floor of the UnionWest building will have both a shared kitchen and a living room. The apartment like dorms will have four bedrooms and two bathrooms, while others will have four bedrooms and four bathrooms, all of them, with a stunning view of the city of Orlando.
The existing Center for Emerging Media is undergoing renovations that will add more classrooms, labs, and office spaces for the communications programs from the Nicholson School of Communication and Valencia College.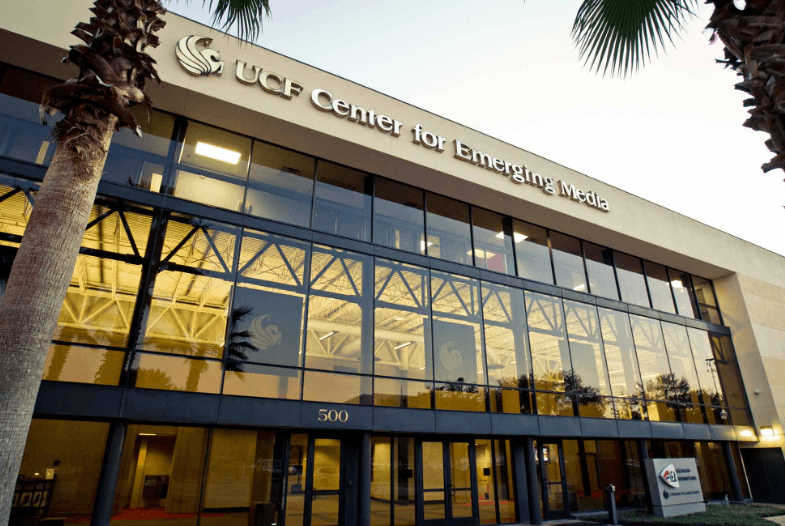 Kilbride said the project has at least 200 workers, working day and night to make sure the campus is ready by early August.
UCF and Valencia College Downtown Campus is scheduled to officially open on August 21st for those who will live on campus, while classes are scheduled to start on August 26th.