Book Nerds Celebrate Banned Books Week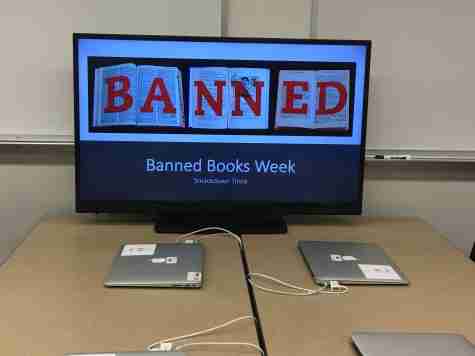 By Katie Gilfillan
The Valencia East Book Nerds recently participated in a game of banned books trivia in honor of celebrating national banned books week.
Banned book trivia was divided into two rounds and a lightening round. The questions consisted of guess the name of the banned book, unscramble the letters from a certain quote said by a banned book author, guess the name of the banned book to film adaptation, and guess the name of the song and artist who was inspired by a particular banned book.
"I enjoyed the banned books trivia because it was fun, I got to meet new people," said Kassandra Vargas, Valencia East Book Nerds' social media officer. "I knew questions even though I haven't read a lot of banned books, so you don't have to be knowledgeable in banned books to be able to do the trivia."
At the end of banned books trivia, students who won first, second and third place were rewarded prizes that included a medal and tote bag full of bookmarks and candy.
"I won second place and I put my team as last place," said Vargas. "I underestimated myself even though for it."