Valencia Voice Special Report: Guns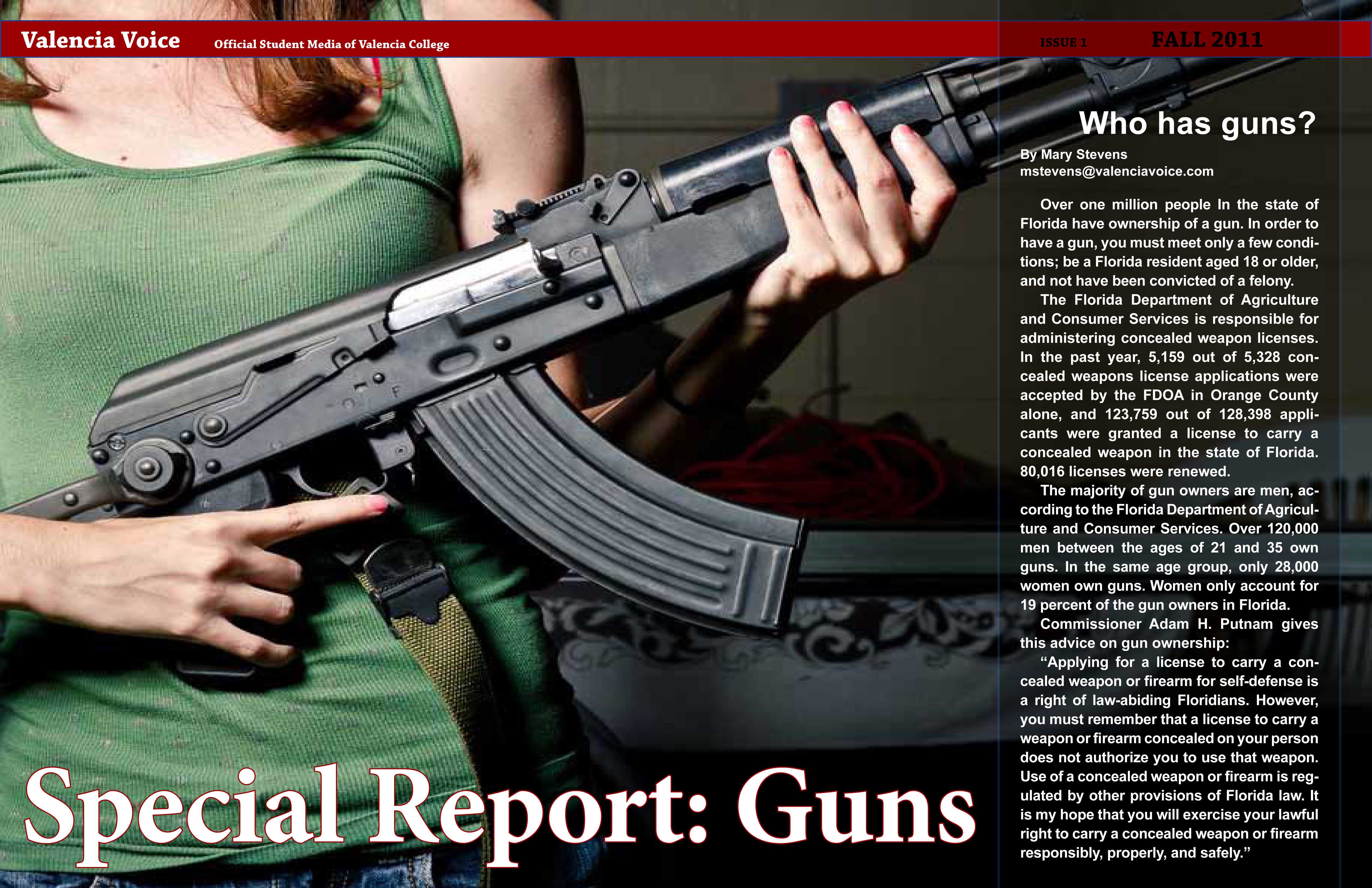 Guns. On campus, on television, in the news: They're everywhere. Who has them? What are the laws?
How does the Second Amendment relate to our modern society? What do citizens on both sides of the issue say?
Our special report goes in depth to give you all the need-to-know information, plus a little something extra.