Valencia American Horror Story Fans' Theories on Season 8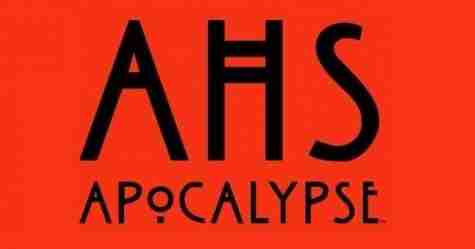 The critically acclaimed show American Horror Story returns to FX Sept. 12 with a new season called Apocalypse, which is a crossover of season 1 (Murder House) and season 3 (Coven).
With the return of Jessica Lange, who took a three-year hiatus, and AHS actors doubling up on roles old and new, this season is sure to be interesting. Here's what some Valencians had to say about the show:
Do you have any theories for this upcoming season?
"I'm assuming it'll be along the Biblical end of times, some type of creatures, maybe zombies or some other type of thing where they're living underground hiding from them," 20-year-old communications major Matthew Pate said.
"I have no theories," 24-year-old arts major Anibal Brito stated. "I'm just waiting for whatever surprise may come because usually if you put a theory, it just kind of ruins the moment for the whole thing and you just get lost between how the seasons connect. So, it's better to just leave it as it is and just hope for the best."
"American Horror story has been integrating this kind of retro aesthetic into a lot of horror themes, like in 'Cult' ". I liked the retro aesthetic of that, and this new theme of 'America never moved on from that whole beautiful nationalistic 50s pride and kind of stayed stuck there', that's not gonna lead anywhere positive or constructive and before they know it, that nationalism is gonna take them to their demise," 19-year-old bio technology major Daniel Rivera said.
How do you feel about the return of Jessica Lange after three years?
"I did not know about it! I would like to see her. She's a good actress, but not only that, she fits the role perfectly for most of the series. I'm curious, though, about what role she's going to take into this season," Brito said.
"I mean, over three years, I'm sure you have time to improve your acting abilities even more" Lombard said.
"I'm excited! The show wasn't the same without her, but you also got used to her not being there, but now she's back," 18-year-old psychology major Cadiangely Cosme said.
What do you think of AHS actors doubling in their roles this season?
"I think if anybody can perfectly encompass some kind of weird like schizophrenic mess of entering two or three roles at the same time, Evan Peters will do amazing. Actually, any of them will do amazing. They're all beautiful people, who can play psychotic characters well, so I think I'd like to see that." Rivera said.
"You don't see that often in many shows. I'm excited to see it play through," Cosme said.
"I can't wait," Brito said.