Valencia Poll: What's The Craziest Thing You've Done To Stay Cool In The Summer Heat?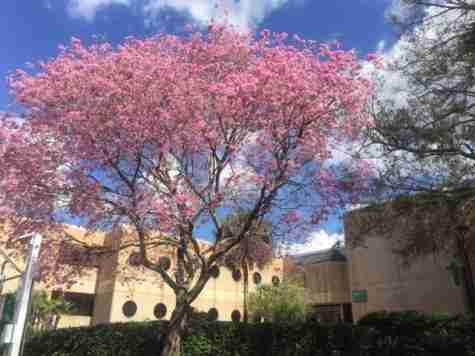 The state of Florida is known to be one of the hottest states in the United States of America, so there is no doubt that when Valencia College Students were asked what the craziest thing they've done to stay cool in the summer heat the answers were random.
Out of 10 students asked by the Valencia Voice, here are some of the responses:
"I would say like, have an umbrella out when it's not raining but I don't think it's that crazy, right? A lot of people have umbrellas. I don't know, I usually just stand in the sun a lot of the time," laughed 20-year-old biology major Sierra Ackerman.
"A water balloon fight," said 18-year-old health science major Ikram El Oueryhehli.
"Take calculous and physics together," said 24-year-old computer science and cyber security major Mohammed.
"Besides driving without my shirt on in the car, probably . . . I guess get buck naked in a room and just try to ride that wave out," stated 27-year-old motion graphics major Correy V Perry.
"Walk around naked," said 22-year-old business major Jacob Vinas.
"Put my head in the freezer for two hours a day," joked 21-year-old business major Josh Brown.
Have you done anything crazier? Share with us Below in the Comments!