New East Campus Student Government Administration Brings Focus Back To Valencia
A new academic year is right around the corner, and with it, the policies of a new Valencia East Campus Student Government Association (SGA) administration.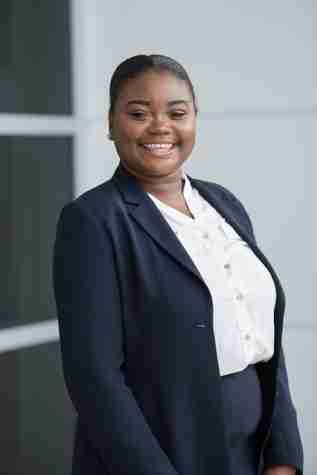 President Rawshawn Burke and Vice President Amy Sanabria plan to spend the summer working with their advisers to cement policies and fill appointed positions (senators, delegates, etc.) so that in the fall, SGA is ready to fulfill the needs of the student body.
"I think SGA is gonna go from the innovator concept to a grassroots, more traditional support closely associated with its constituents," says Charles Ensminger, Assistant Director of Student Development who was brought in near the end of the last administration.
Burke's predecessor, Success Ekpenyong, started many of his own initiatives. His main focus was "Focus on Five", which was his way of tackling issues that face Central Florida, like human trafficking. However, Burke says she wants to "focus on Valencia."
In the last administration, "there wasn't a focus on what it is that we can do [to help students] because it was maybe a feeling that there was nothing that was wrong with the students," explains Burke. "However, with me, I am 100 percent more focused on how it is that we as SGA can really help students next year in whatever it is that they want," she says.
Ensminger explains that SGA will hear the needs of the students through various media, one of which will be meetings. "Town halls and general meetings will sort of work together, general meetings will start out [as] sort of formal business, go through the whole parliamentary protocol but then it's gonna move into a town hall forum following that general meeting," says Ensminger. Clubs will also be able to voice their needs at Inter Club Council (ICC) meetings.
Burke says she wants to know how her money is spent and wants students to have a say in how their money is spent as well (student activity fees, which are paid at the beginning of each semester, fund the SGA budget).
Burke says that she wants students to know she is "hoping to really work with the faculty and staff to see what it is that we can bring toward the school itself. Not only with faculty and staff however, we're trying to really see what student concerns are this year, and really delving into that; so rather than doing baseless things, we prefer to know what the students want and where they're coming from and how can we help the faculty around us to better the student experience on Valencia campus."
Follow the Voice on Facebook and Twitter @ValenciaVoice