Valencia President Sandy Shugart Performs at the Garden Theatre in Winter Garden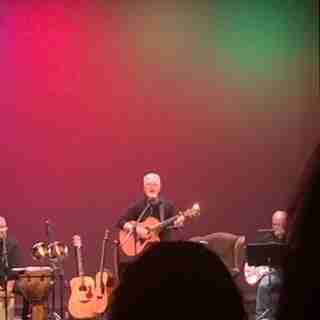 Sandy Shugart is more than just Valencia's President, Shugart is also an established country singer and guitar player. Shugart performed a two and half hour concert at the Garden Theatre in Winter Garden beginning at 8:00 pm on January 13th, Saturday evening to a full house. The concert consisted of both original songs and covers.
Shugart's concert featured soulful blue-grass country music, combined with relatable humor. The show predominantly consisted of original songs. Some contained humor such as the song "People My Age Start to Look Gross."
"What's pleasant in the night is plain scary in the light, time and vision given up for debt," Shugart sang.
Shugart also performed a song about his outlook on Florida's natural disasters focusing on Hurricane Charley in 2004.
"I don't feel like a victim, I think it's just an experience along the way," Shugart said.
Shugart serenaded about a variety of subjects. Shugart sang of his childhood in Texas, to his trip to the Netherlands. Shugart also covered songs from Leonard Cohen, Glen Campbell, and James Taylor.
Loraine Patria, Winter Garden Theatre volunteer, talked about Shugart's history with the Garden Theatre, and his general appeal to audiences.
"This is about his 7th or 8th time performing here. His songs are very real, and they suck you right in," Patria said.
Shugart's band and set were simple and comfortable. His band consisted of three other men: a guitar player, a drummer/bongo player and a violin player. The backdrop featured a changing color green screen behind living room furniture.
Long time Sandy Shugart fan Joel Strickland shares how he first learned of Shugart.
"We had heard him perform at a fundraising event five years ago, and we just love acoustic music," Strickland said.
Anna Quayle shared her opinion on her first time attending one of Shugart's concerts.
"Its been very nice, very enjoyable and relaxed. Songs, some of them we were familiar with and some new ones," Quayle said.
Dan Kalee first time audience member shared his opinion on what he thought of the combination of music and comedy.
"Oh yeah I love it, it's beautiful, beautiful music. It's a great set up," Kalee said.
Shugart shared the process of how he creates music.
"What comes first the music or the lyrics? It varies it comes when it comes, and you just have to listen," Shugart said.