Plastic Surgery on the Rise for College Students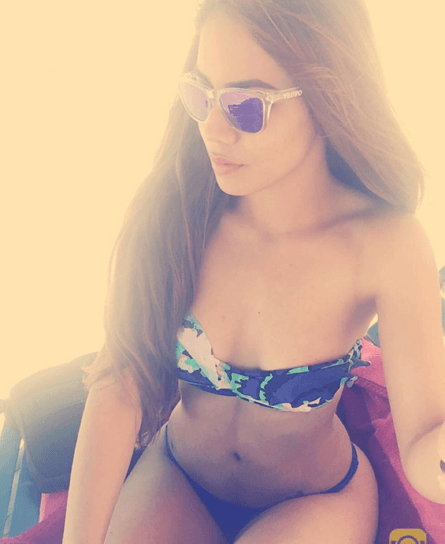 Going under the knife to have surgery voluntarily can be a difficult decision with drastic consequences. Despite the risk, young adults, especially college students, are more likely than ever to get plastic surgery, according to the American Society of Plastic Surgeons.
One of the reasons college students are choosing to get plastic surgery is because it boosts their self-confidence. In the article "Cosmetic Surgery can Boost Self- Image" by Dr. Shahin Javaheri, talks about a patient who underwent an extreme physical change because of plastic surgery. "For example, a patient came to me with large folds of excess skin that hung from her body as a result of a 300-pound weight loss after she had weight-reduction surgery. Despite the dramatic change in her appearance, the large skin folds lowered her self-esteem. I did a full body lift that restored her skin tightness and body shape. She blossomed, became much more social and returned to school," said Javaheri.
Breast augmentations, breast lifts (mastopexy), nose reshaping (rhinoplasty), liposuction, and tummy tucks top the list as the most popular surgical alterations, according to the American Society of Plastic Surgeons.  The organization also asserts for patients 20 to 29 years old have increased more than three percent since 2015.
In fact, in 2016 there were more than 82,000 breast augmentations, 70,210 nose augmentations and 36,003 liposuction procedures.
With plastic surgery numbers skyrocketing, how far are people willing to go?
Ana Gabriela Delgado is a 23-year-old Valencia College student. She traveled the world to get her plastic surgeries. Delgado has undergone three of the top five most popular cosmetic procedures, and she did so in Cali, Colombia. As a college student trying to make ends meet, Delgado saw her ideal beautiful body as too expensive to obtain in the U.S. "It is more economical over there," Delgado said. "I feel like the surgeons over there are better than the ones from this country" she added.
Dr. Leonardo Ramirez Buritica, Delgado's plastic surgeon, charged her $9,000 for three plastic surgeries – rhinoplasty, liposuction, and breast augmentation. In the United States, this price tag would cover only a fraction of the cost for one surgery. The liposuction cost around 6 million Colombian pesos ($3,000 U.S dollars) including the surgery and medication.
"It took me five months to save for it," Delgado said. For the breast augmentation and rhinoplasty, it cost 12 million Colombian currency ($6,000 U.S. dollars).
Although plastic surgery may take a physical toll on your body, such a life changing decision can take a mental toll as well. Mariapaula Beltran, a 20-year-old Valencia College student, who plans to have a breast augmentation surgery, survived the mental anguish with the support of her mother.
"Mostly my mom," Beltran answered when asked who supported her mentally. "She is very important to me, and her support and opinion matter in all aspects of my life."
Beltran has made sure to secure her payment for her first cosmetic surgery. "My plastic surgery will be paid by my own savings and with my mom's economic help as well. I look for guidance in her, [her mother] and I see her perspective as well. I want to be open-minded about something that I know can affect my life and put my life at risk at some point, but I see all of my options," Beltran explained.
In July 2017, Beltran did have her breast augmentation surgery. To accomplish her dream, plastic surgery, Beltran like Ms. Delgado went outside of the US to Bogota, Colombia. "Today I can truly say that I feel very satisfied with my plastic surgery. This is something that changed my life especially how I looked at myself and felt about myself," she added.
To Beltran, getting plastic surgery was not just about looking good on the outside, but it also gave her confidence and inner peace. Is Beltran tempted to go under the knife again? "Now, in this stage of my life, I feel complete and I do not plan to be having any surgery in upcoming years," Beltran explained.
Does plastic surgery payoff in the end?
The answer will forever have a mixed reaction from patient to patient. Delgado left the operation table happy with her decision. "I am happier, I look prettier, and I have better self-esteem. I am delighted," she said. As for if she would get future procedures, Delgado ecstatically replied, "I would like to get another liposuction, and for my fat to be transferred to my butt. I want my hips to be defined, look skinnier, and to have a bigger butt."
Diana Ciesko, Valencia College psychology professor, explains that cosmetic surgery can be good for a young adult who has experienced distress over the years, but it is important for people to be well-informed and understand the potential risk factors. Ciesko also added that the surgery candidate should also know what they want and not have unrealistic expectations.
As a case in point, Ciesko remembers Michael Jackson, who developed unhealthy plastic surgery habits. "It started when he [Michael Jackson] was relatively young with his plastic surgery, his teen years. I think one surgery led to another surgery and another surgery and he began looking for some sort of perfection whatever that might be, but to be honest, there is no such thing as perfect. What is that exactly? It's like a hamster that goes on that little wheel, going around and around. It never ends." Ciesko stated.
When plastic surgery becomes addictive, it is important to look within and possibly seek psychological help, suggests Ciesko. She encourages those interested in surgery to answer three main questions: What is the expectation? Why are they having the surgery? What is the outcome going to be?
Share your views on plastic surgery abroad.  Take our poll.
Sorry, there are no polls available at the moment.