UCF puts its trust in Godfrey
By Bryan Levine
[email protected]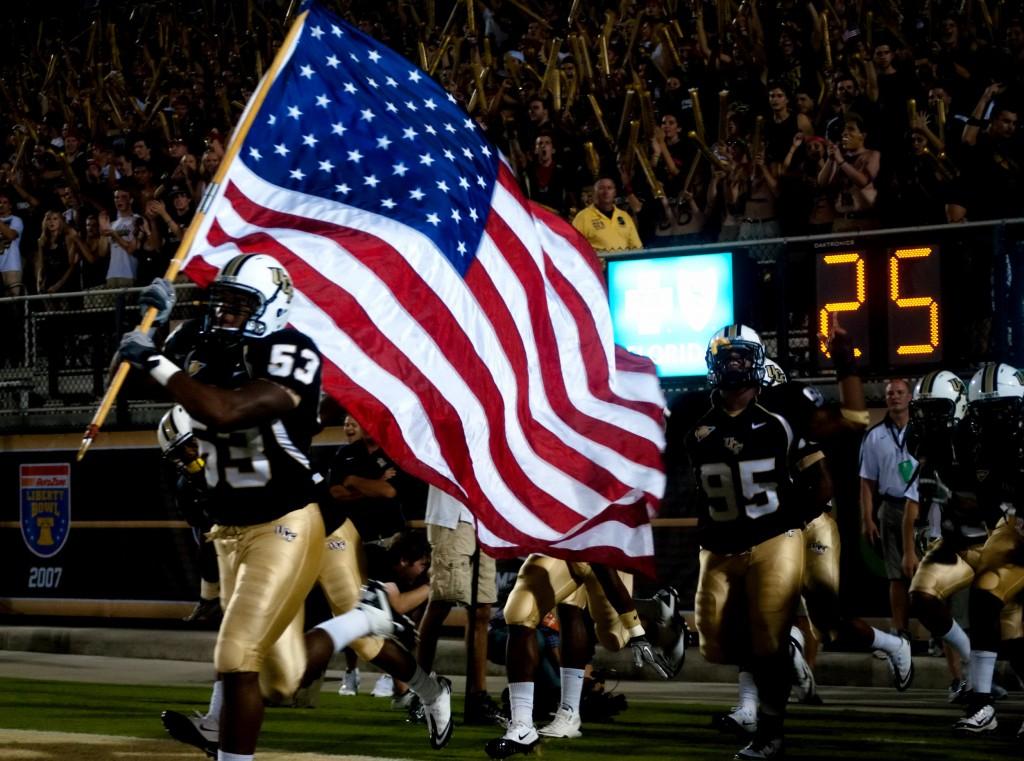 The University of Central Florida Knights (2-0) exploded in the fourth quarter to beat the Boston College Eagles (0-2) 30-3, Saturday at BrightHouse Networks Stadium.
The first touchdown of the game wasn't scored until six seconds into the fourth quarter when quarterback Jeff Godfrey picked up his first of two rushing touchdowns to close out the game.
In addition to his pair of touchdowns, Godfrey rushed for 69 yards and threw for 187 more. Godfrey also leads the Knights with five rushing touchdowns in the first two games of the season.
"This shows the nation that we can compete with anybody," said Godfrey. "As long as we go out there and do our assignments on both sides of the ball, I think we can compete with anybody. And we showed it tonight."
Running back Latavius Murray also helped preserve the Knights' lead with a one yard touchdown up the middle. Murray had a game-high 72 yards rushing to add to his touchdown.
For most of the game, the score was 9-3 thanks to three consecutive field goals by kicker Nick Cattoi. The last time Cattoi made three field goals without missing one was in Oct. 2009 against Memphis when he went four for four in the game.
"I thought he kicked with authority," said head coach George O'Leary of Cattoi. "You could hear the click. And anytime you can hear the kick on the sideline, he's putting his foot to it."
The BC offense, which is missing some its biggest weapons, couldn't get into a rhythm the entire game and only managed to pick up seven first downs. They were out-gained by the Knights 422 to 141.
This was only UCF's second win in school history against a team from the Atlantic Coast Conference. They have also outscored their opponents 92-3 in the first two games this season all while being a perfect 14 for 14 in the red zone.
"This was a big win for our program," said UCF Athletic Director Keith Tribble. "We've always thought we could play with the big boys, but this is just another indication that we can."
Next week the Knights travel down to Miami to take on Florida International. The two teams have never met before, but this will be the tenth Florida school UCF has faced.