Icebreaker helps ease angst
By Marianella Zapata Noriega
[email protected]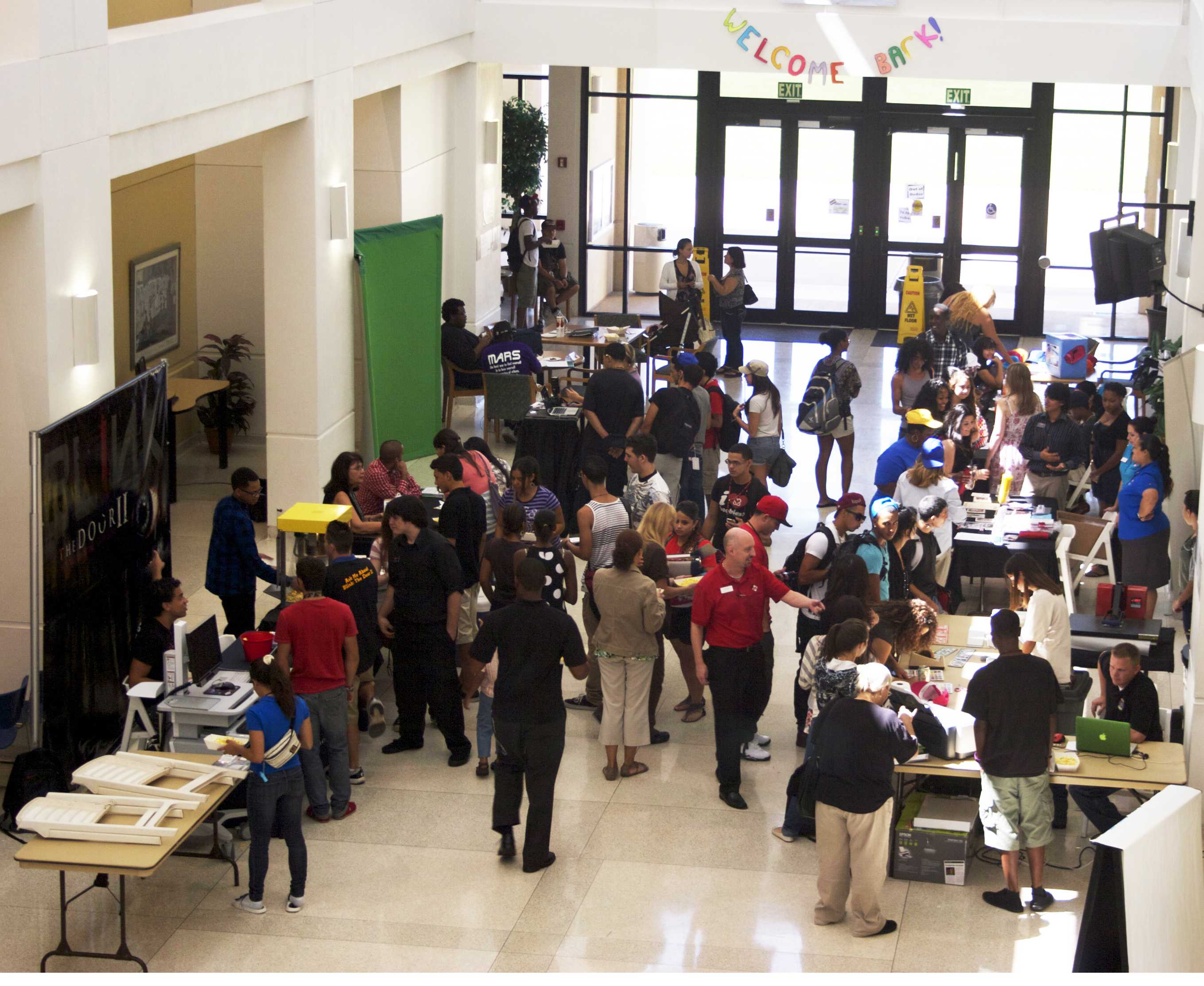 "Breaking the Ice" is a new event made to get new students at Osceola Campus comfortable with their surroundings and activities outside the classroom.
Because it was not heavily advertised, many students were not aware of the event before getting to school on Wednesday, but the event was designed so that students can participate while going from one class to the next.
With quick activities organized throughout tables in the atrium, students had the opportunity to design and make their own street signs, decorate cookies, and take funny pictures in front of a green screen to make and send postcards. Students could learn about SGA, student development, and different activities and events taking place this semester while having fun.
Word spread within an hour, and more students came to participate.
"I just came from the Math Depot," said graphic design major Ivette Velez. "It gives freshmen an opportunity to find stuff that they might not expect to find here in Valencia."
Deanne Abram, student development advisor, said the event's main goal is to get students connected to campus. "We try to do it during the second week of class, after things have settled down a little bit and they've found their classes, and get them involved right away so they can get the most out of their college experience," she said.
The event turned out to be helpful to more than just new students.
"I wanted to see what's new and interesting," said hospitality student Rebecca Dunbar, who has been attending Valencia since before graduating high school, but still found the event helpful. "There are so many things going on in Valencia over the course of the semester that if you don't keep on top of it, you miss everything."