by Marianella Zapata-Noriega
[email protected]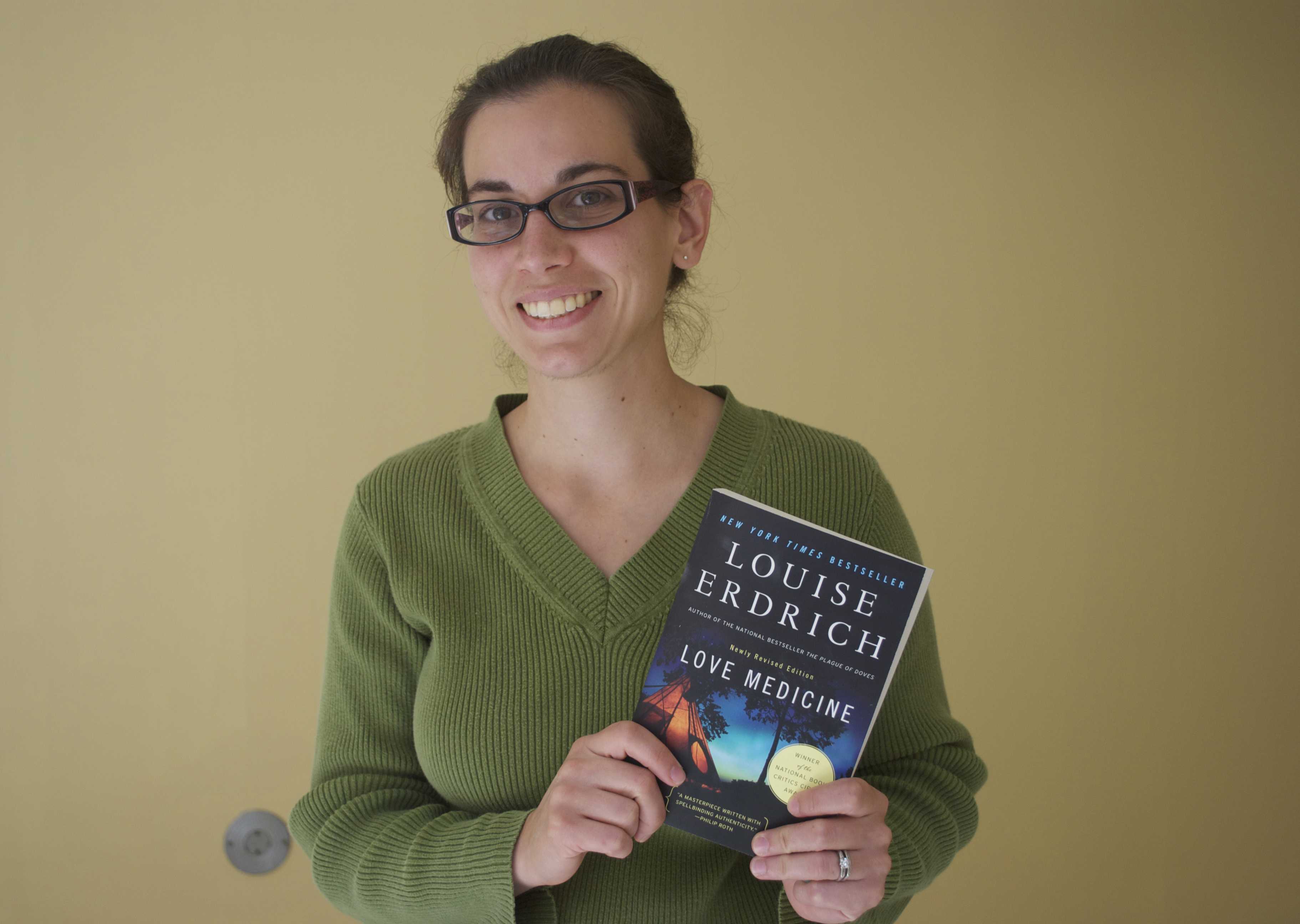 Were you part of the committee that choose the book for this semester?
Yes. This is a group of faculty members that have been involved in "Get Into Reading," some since it started. Its mostly faculty members from the communications department. We also have several librarians and one of our counselors that participates as well.
Why did you choose this book?
There were several reasons for choosing the book. One of the reasons is that we were looking for something that could tie into events in the community; we wanted to bring awareness of community events to Valencia. One of the things that happens each fall is the American Indian Association's local Powwow, and that was one of the reasons for choosing a Native American themed book.
Another reason is that one of the goals of the program is to expand student's awareness of the diversity of our campus community, and so we try to pick books that bring out different ethnic voices and different experiences.
What are you planning to do here, in the library, throughout the semester to promote the book and even get kids who are not in a communications class to read it?
We have the book in our collection so students can come and check it out. We are also supporting the students that are reading the book in their classes, by adding to the library collection not just "Love Medicine" but many books by Native Americans, about their culture, criticisms on Native American literature, and also books on the themes that are present in the novel so that a student doing a research paper in a class reading "Love Medicine" will have those resources to support him/her.
Also if someone is reading "Love Medicine," and this is what we hope will happen, it will spark their interest or their drive and they'll come use the library to learn more about those topics.
I know in the past the library has organized discussions, where students will go to explore a specific topic in the book, are you planning on having any for this book?
We hope to schedule more of them, we do have one already planned on Oct. 18, it's being lead by Professor Megan Evans and she is going to talk about the stereotypes in the novel.
Professor Evans is affiliated with the American Indian Association and she is Native American so she has a great interest in bringing those topics to light.
How long has this program been going?
It started on the fall of 2007, since then we have done a new book every fall and spring semester, so this is the ninth book we've done.
Have you been a part of the program since the beginning?
Yes.
What sparked the idea of having this program and getting the whole campus involved?
Professor Ken Carpenter actually started this program as a project in his class where students would read a book and then watch the movie and do a compare and contrast.
He came to the librarians with the idea to expand this and make it available to the whole campus, but what he wanted to do was bigger than just compare and contrast a movie and a book. There is a national program called "The Big Read", and it's basically a 'one community, one book' project, they work with cities, towns, public libraries, schools, or any large organization and they have a list of classic books that people all over the country have chosen to read with their groups and they do things like what we try to do with the "Get into reading program", which is tie in events, book talks, and other activities that bring people feelings and experiences with the book together. He came to the librarians and ask if we would partner with him to create a program that would do this on a smaller scale on the West Campus.