Valencia students get inside look at HHN 2016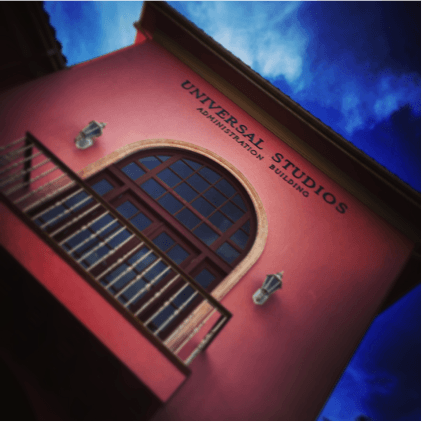 It seems only fitting that Universal Studios, a movie studio that has a legacy in creating classic monsters, have established a juggernaut Halloween event.
Halloween Horror Nights is back for the 26th time and for 31 select nights through Oct. 31 guests can step into iconic horror properties as well as original stories exclusively created by Universal.
Always pushing the envelope of what is possible in horror, beginning Sept. 29, guests can experience "The Repository." A blend of custom virtual reality technology, real-life characters, immersive storytelling and intensely-themed environments, this experience can be purchased for $49.99 plus tax, per person, and a Halloween Horror Nights admission is required as well.
In addition to the epic houses they also have two unique shows.
"Bill & Ted's Excellent Halloween Adventure" has been a fixture of HHN since 1992. While the show varies from year to year it satirizes the pop culture as Bill & Ted fight villains who steal their phone booth to help them with their own schemes.
"Academy of Villains: House of Fear" is a new show created by the dance troupe "Academy of Villains." In this show they combine surrealist horror video elements with jaw dropping stunts and high energy dance moves.
Chance has always been with Jack the Clown another notorious HHN icon. However this year she gets to take center stage with her own scare zone and 3D house that picks up right where the story left off.
Valencia Students Experience HHN 2016
by Kara Brown
As the sun was setting and the park slowly starting to transform, Brandon Hogan and I arrived for the student media night.
The unique thing about Universal Orlando Resort is that the guest services buildings all are made to look like buildings on a working studio backlot.
We checked in and walked up stairs. In the VIP area there were many pieces of Universal history. They had some snacks set up and allowed us to get some before a presentation and Q&A with Charles Gray, Show Director of Houses, and part of the Universal Creative Team.
After the Q&A they took us to the original house, "Ghost Town: The Curse of Lightning Gulch", and let us go through it. I was terrified but luckily I was in the middle of the pack and managed to miss a lot of the scares. The amazing thing about Universal Studios and HHN is the level of detail they put into everything, however I was screaming so much I missed a lot of the details. What I did see was awesome. I was afraid of the ghosts.
Being a scaredy cat the shows were my favorite part of the night. It was nice just to sit down for a bit and not have to worry about someone coming up behind me and scaring me. Though as many people could attest, it didn't even take a human to scare me. The giant fog machines that helped create the spooky atmosphere kicking on were enough to get me to jump.
For more on HHN 2016, please see this video report by Voice Contributor, Brandon Hogan.
Leave a Comment