With Summer League over Magic's focus shifts to filling out roster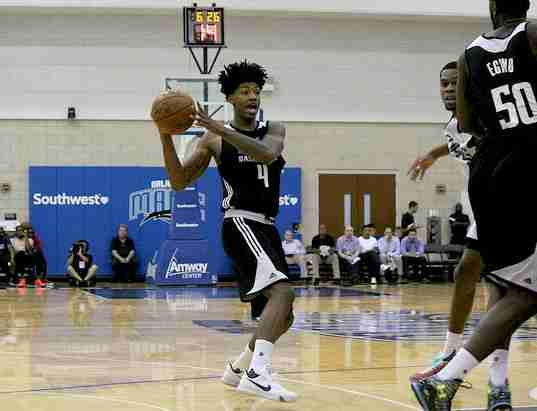 ORLANDO — With the Orlando Pro Summer League now in the books for the Magic the focus now shifts to rounding out the final roster and figuring out who stays and who goes.
Some of the players that will without question be playing for the Magic in October are Victor Oladipo, Nik Vucevic, Tobias Harris, Channing Frye, Elfrid Payton, Aaron Gordon, Evan Fournier, Dewayne Dedmond, Maurice Harkless, Andrew Nicholson as well as newly signed free agents Jason Smith and C.J. Watson and No. 5 overall pick Mario Hezonja.
It should be interesting to see what the Magic do with Harkless and Nicholson as they haven't shown much progress over the past two years.
Fighting it out for one of the final roster spots will be second round pick Tyler Harvey, Devyn Marble and Peyton Siva.
Harvey played well during the summer league as he averaged 10.6 points per game, while averaging two assists per game during the five contests in Orlando. The 21-year-old shot .500 percent from behind the three-point line during his five Summer League games.
Marble averaged 11 points per game during the Summer League and looked to have improved his three-point game during the offseason, as was noticeable from his 5-9 game behind the arc against Indiana on Thursday.
Aaron Gordon could be one of Orlando's biggest pieces going into the 2015-16 season as the 19-year-old showed growth in his game during the summer and looks to just now be growing into his body. Gordon averaged 21.7 points and 11.7 rebounds per game during his three-game Summer League stint, with his 21.7 points a game average only being beat out by Joe Young of the Pacers.
Despite the youth on a Magic roster that averages 23.7 years of age this is a team that looks to have a lot of upside if players can stay healthy and continue to develop.
Remember there is still time for Orlando to make some roster moves including any trades before that start of preseason camp in October.
Leave a Comment