The 5 Must-See Florida Music Festival 2015 Acts
The annual Florida Music Festival makes its way to downtown Orlando tonight, Thursday, April 16, and for the first time all participating showcase venues are free admission. As the festival enters its 15th anniversary, it will go back to its roots and cutout mainstream headlining acts and focus on promoting unsigned acts.
Across the three-day event, more than 150 local musicians will present their talents on over a dozen stages, ranging from a variety of genres including but not limited to rock, punk, pop, EDM, hip-hop and rap, Alt Rock & Country to bluegrass, for free. The 15th annual Florida Music Festival (FMF) runs each night from 7 p.m. to 2 a.m.
Here are the five artists you won't want to miss if you're hitting the downtown Otown this weekend.
Jonnie Morgan Band
No stranger to the FMF, the Jonnie Morgan Band (above) — known around Florida as JMB — offers a great mix of original music and unique take on cover songs. If you ever wondered what Dave Matthews and Paul Simon sounded like blended together, this seven-piece band will tell you that's who they exactly are.
Performance details: Friday, April 17; Wall Street Plaza Mainstage; midnight
Fast Preacher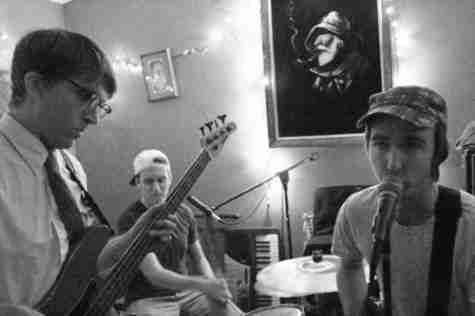 Besides the fact that they are my favorite band in the area, these dudes can rock. Lead by Orlando native Daniel Hanson, who really knows to put pen to paper and guitar to record, the trio combines heavy psychedelic rock, folk and progressive giving music listeners the opportunity to groove and shake.
Performance details: Saturday, April 18; The Social; 9:30 p.m., This Little Underground presents…
I-Resolution
Voted the best Reggae band by the Orlando Weekly in 2013, the Orlando-based band is taking the area by storm. The group mixes a social conscience message into their dancehall riddims, allowing fans to move their feet while they move to good vibes. I-Resolution, a live show and sound you have to see and hear for yourself.
Performance details: Friday, April 17; Wall Street Plaza Mainstage; 11 p.m. l
Britt Daley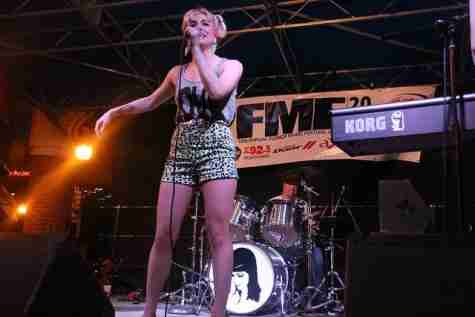 The Florida grown electro-pop indie artist maybe cute, smart and extremely talented, however she is anything but appropriate. In addition to being a raw talented singer, Daley is an exceptional songwriter, and have collaborated with Grammy nominated producers Morgan Page and Bill Hamel. If you missed her with Tegan and Sara back in December, here is your chance to see her sing and play keyboard, while controlling backtracks, as her drummer provides assistance.
Performance details: Saturday, April 18; Wall Street Plaza Mainstage II; 6;30 p.m.
Gerry Williams Band
Orlando-based funk group is no stranger to the local scene, as their frontman Gerry Williams has been a massive presence in Orlando's music scene for more than a decade. Williams and his highly regarded band know how to get the party started. If you have been missing out on your dose of funk lately, the group will surely provide it with their original tunes and mix of old-school classics. Be Sure not to overlook their amazing rhythm section.
Performance details: Friday, April 17; Cheyenne Saloon; 11 p.m.
Ty is a college student at Valencia College studying Journalism and Digital Media. He loves hearing new artist but hates when they stop and harass him to take their mixtapes while he is enjoying his day. Follow him on Twitter @Tru2Ty.
Leave a Comment