Valencia Voice, July 27: Student pleads 'not guilty' in campus gun incident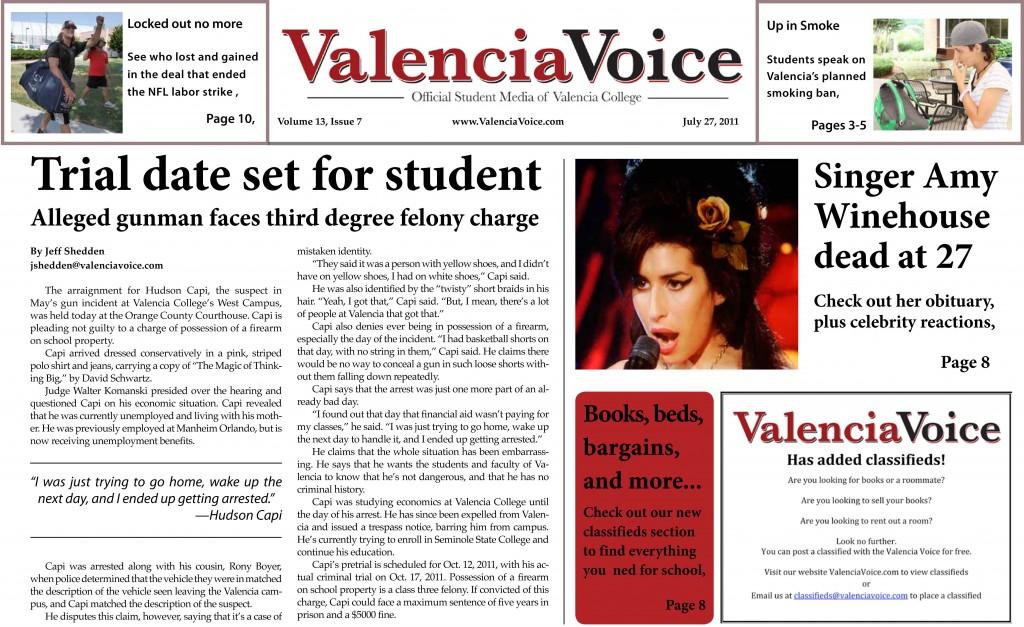 Click here to read the July 27 issue of Valencia Voice.
Also in this issue:
Amy Winehouse, 27, dies. Check out an obit and celeb reactions.
Students speak out about Valencia's smoking ban
The NFL lockout is over! Check out the terms of the new deal.