12 non-headlining acts you must see at Big Guava Festival this weekend
As the inaugural Big Guava Festival is set to hit the MidFlorida Amphitheatre at the Florida State Fairgrounds in Tampa this weekend, event organizers are hoping they can create a Florida music festival equivalent to California's Coachella.
In fact, many of the same bands who played at the California event will also be hitting the stage during the three-day festival, including reunited hip-hop duo Outkast in their only Florida concert.
While headlining acts like Outkast, Foster The People and Vampire Weekend are set to draw a crowd during their stage set, here are 12 acts you do not want to miss.
Friday, May 2
NoNoNo at Orchard Stage, 4:30 p.m.
Not to be get confused with retired NBA players Dikembe Mutombo post block catchphrase; NoNoNo is a Swedish trio who will leave you saying 'Yes Yes Yes,' thanks to their big pop tunes, like single "Pumpin Blood."
Twenty One Pilots at Nectar Stage, 6 p.m.
Why not get a full show experience? Taking a break from indoor shows with NoNoNo, to perform a weekend of festivals, the ski mask wearing duo makes it hard for people to put them into a spefic box. If you are a fan of pop, rap, rock or electronica music you are in for a treat.
Vic Mensa at Orchard Stage, 8 p.m.
Talk about releasing new music just in time for the festival. On Tuesday night, the Chicago emcee released a CDQ version for his track "Down on My Luck," a house record which differs from his normal free-flowing lyrical hip-hop tracks. Luckily, good music is good music so who cares if he decided to switch it up.
Also on Friday: Cake, Sleigh Bells, Jake Miller, Smallpools, Unlikely Candidates, Betty Who.
Saturday, May 3
Haim at Big Guava Stage, 3:30 p.m.
The California sister trio has been stiring up a buzz thanks to their debut studio album "Days are Gone." While the group has yet to find a way to revolutionize the rock genre, their sound is very good for something happening right now that you don't want to not know about.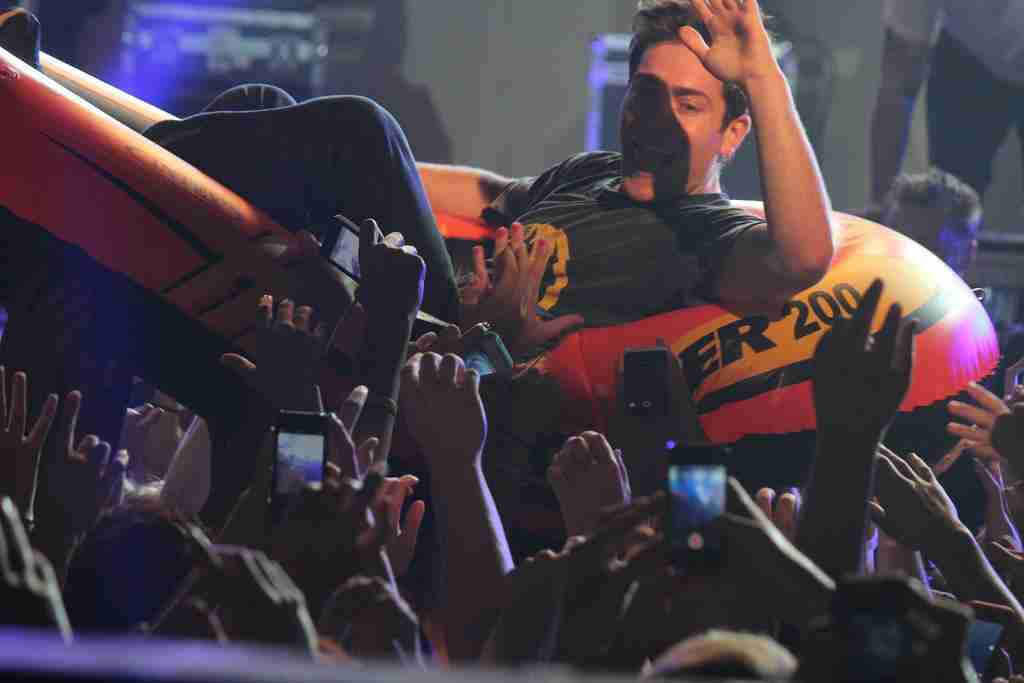 Hoodie Allen at Nectar Stage, 4:45 p.m.
The last time the frat-rapper came to Central Florida their was a line wrapped around the House of Blues at Downtown Disney prior to the show. Known to perform alongside a live band, the former Google employee puts on a party and brings the "Cake Boy."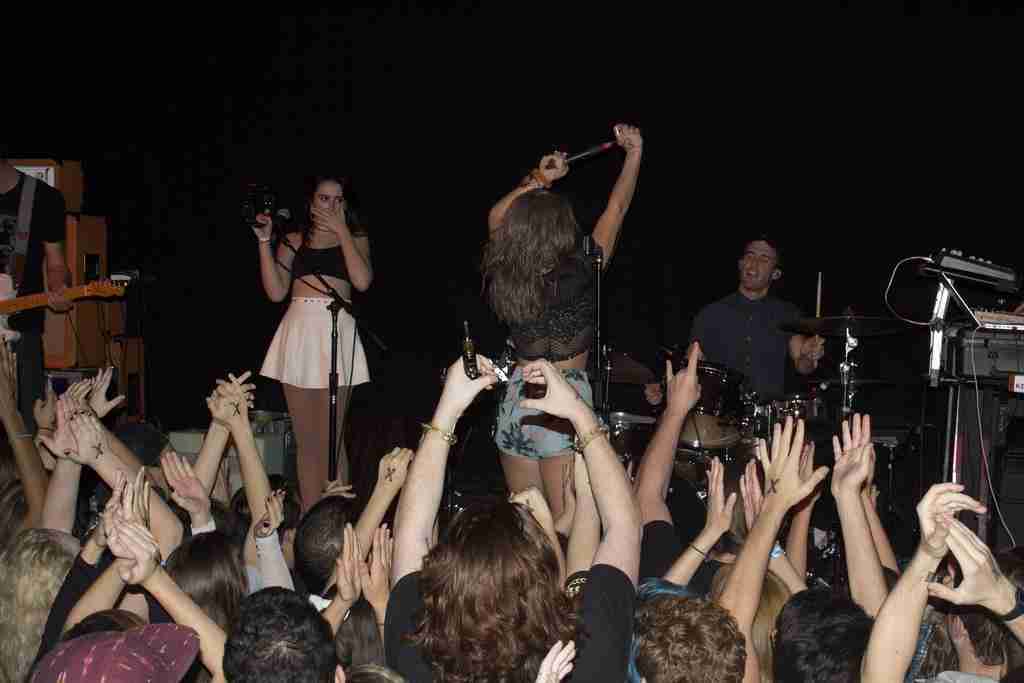 Kitten at Orchard Stage, 4:30 p.m.
With a frontwoman who is known for thrashing and performing shoeless, Kitten takes their polished recording and transcends it over to a raw the group raw feel when on stage.
Slightly Stoopid at Grove Stage, 7 p.m.
Don't forget about the old guys. Going on their second decade as a band, Slightly Stoopid's sound ー which rooted in reggae-rock ー has grown into one of rock's most eclectic groups.
Also on Saturday: Tegan and Sara, Jason Bonham's Led Zeppelin Experience, Terraplane Sun, American Authors, Blue October, Band of Skulls, Bear Hands, Jacuzzi Boys, Civil Twilight, Hunter Hunted, Jessica Hernandez and the Deltas Vampire Weekend.
Sunday, May 4
Ms Mr at Grove Stage, 12:30 p.m.
Pronounced Miz Mister, the New York-based electronic pop duo is a project consisting of red-haired vocalist Lizzy Plapinger and producer Max Hershenow.
Earl Sweatshirt at Nectar Stage, 2 p.m.
The south can finally stop complaining that the rapper never tours down here, as the Odd Future hooligan is bringing his "Weorld Tour" to the states.
Chance the Rapper at Nectar Stage, 4:15 p.m.
You can expect a ton of charisma from the "Acid Rap" rapper; with his latest project turning a year old this week. Chance the Rapper may have had to miss the second-week of Coachella due to an illness, however his team has since reported that he is back feeling good and healthy enough to hit the stage.
Walk the Moon at Grove Stage, 4:45 p.m
With a new album sleight to appear sometime this year, on top of supporting Panic at the Disco's "The Gospel Tour," the indie-rock band is ready for the summer.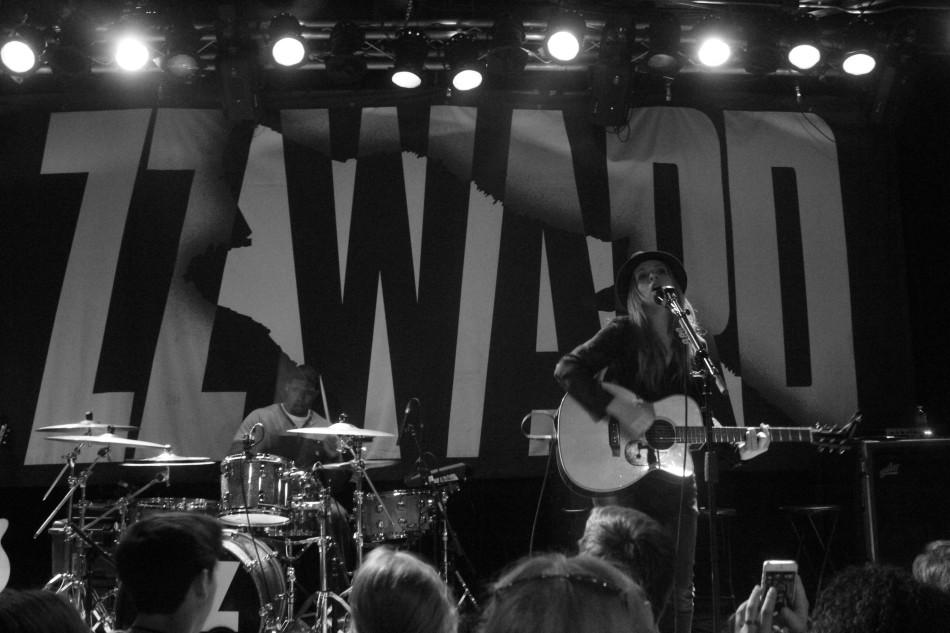 ZZ Ward at Orchard Stage, 7:30 p.m.
When you can find a specific genre to put the blond-haired beauty out of Pennsylvania in, you let me know. On top of playing multiple instruments, Ms. Ward has a raw and passionate voice. If you have to head out early to get the kids ready for school in the morning (and don't want to watch Foster and the People), you will be in good shape if you were to leave following her set.
Also on Sunday: Foster the People, Girl Talk, Grouplove, Walk the Moon, Violent Femmes, Timeflies, St. Lucia, Morning Parade, Magic Man, Gringo Star, Fly Union.
It's a big music weekend in Tampa, and we will have all of your coverage. Be sure to follow Ty on Twitter for everything Big Guava, including behind the scenes action, as he will be interviewing many of the acts there.