Valencia College mentor programs helping push graduation rate in African Americans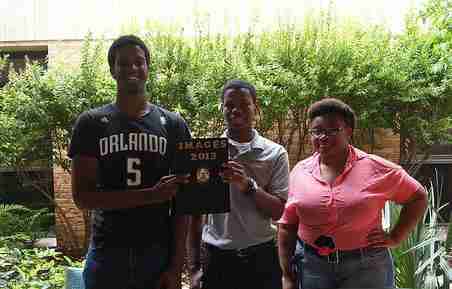 Images and Regal are two groups on Valencia Campus that strive to shape the outlook of students and project their great features. The two clubs are actually mentorship groups that encourage and recruit students coming from high school that are accepted in the Bridges Program to be apart of the mentorship, so they can be educated and guided in life and their chosen field.
"We work tightly with Bridges, so those who have been accepted into the Bridges program, we then choose from those students and recruit from," said Kori Mannix-Thomas, EMT intern and Educational Coordinator of the Images mentorship program.
The two mentorship programs are focused on recruiting a certain demographic, with the Images group focusing on African American males, and the Regal group focusing on African American women, but each student has a mentor that focuses on what field of study they want to be in.
Mannix-Thomas has had the privilege of having a mentor give him advice and guide him in the right direction in his chosen field of Emergency Medical Services.
As to why Images focus is on Black males, Thomas says, "The main problem with African American males is that basic level of first two years of college, the males decide to drop out or not continue. We're trying to catch them straight out of high school, so they can get that college career started and get up to a higher institution of learning."
"We help people in the community, we get to take trips to other places in the country, we get to meet special people… for example we went to Black Brown College Bound 2014 summit and meet Magic Johnson and a few other famous people that gave us a lot of advice about what they do… to help us improve ourselves," said Elvis Charlton II, vice president of the Images mentorship program.
It all sounds like fun and there are great opportunities being apart of a mentorship program, but there's a lot of work that goes into traveling, and putting on events.
"I'm in charge of meetings, activities, and events," said Ruben Olaverria.
"We check condition of the books, we check on if the mentored are doing what they're suppose to be doing and following the criteria to be in Images," added Olaverria.
One thing you have to look forward to is the annual Mentors retreat for both Images and Regal group, in which time you bond with the members of the group, the mentors and have great fun.