Walk to Defeat ALS set for Saturday at Lake Eola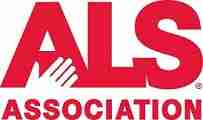 To Eric Schwartz, amyotrophic lateral sclerosis, otherwise known as ALS or Lou Gehrig's Disease, is something that hits very close to home for the New Jersey resident.
Schwarts lost his mother, Janet, in 2012 to ALS and plans on honoring her by taking an Amtrk train from the Garden State to Orlando for Saturday, March 15th's Walk to Defeat ALS.
Central Florida's Walk to Defeat ALS will start at 11 a.m., with registration beginning at 9:30 a.m.
The event will be held in downtown Orlando at Lake Eola and is set to  have more than 1,000 runners participate.
Participants will run/walk a two-mile course, all while earning money for ALS research. Last year ALS walks raised over $1 million in Florida.