ZZ Ward exhibits range of genres at 'Last Love Tour' at The Social
ZZ Ward refused to let the DJ from the Beacham over power her sold-out headlining show show at The Social.
As one of her songs would come to an end, the crowd could faintly hear pop beats banging through the venue walls. "What is that music, is that a club going on next door?," asked the 27-year old singer out of Roseburg, Ore., born Zsuzsanna Eva Ward, before adding "we can get louder than them, trust me, we are just getting started."
By the time the doors opened to The Social, Friday night for Ward's "Last Love Tour," there was already a line wrapped around the corner of West Washington Street and Orange Avenue. Just an hour before that, more than 40 fans had already entered for the meet-and-greet, so early on in the night, one could see the making of of a personal show at the intimate venue in progress.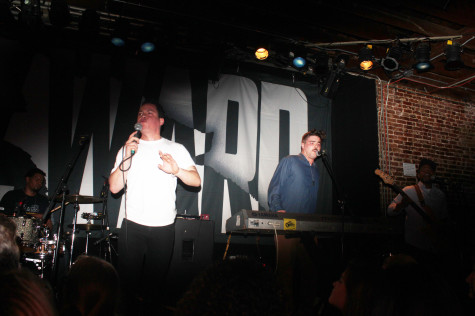 Decked in a sheer black blouse with a black bra underneath (revealing enough to display sex appeal, but covered enough to show classiness), blue jeans, black boots and maroon fedora; Ward took the stage full of spunk and energy, backed by a bassist, guitarist, drummer, and black flag with her name on it.
Ward's "Last Love Tour" was kicked off with a mashup of Nina Simone's "Be My Husband" and original score "OVERdUe," off of her earlier mixtape (Eleven Roses). Followed up by popular single "Put The Gun Down," the hour-long set helped indicate that Ward was not an artist to be marginalized into a small box, exhibiting a vast of genres – rock, soul, blues, and hip-hop.
The set also included a rendition of Drake's "Hold On, We're Going Home," — which puzzled the elder members of the crowd, and excited those who knew of the origin of the record — accompanied by a harmonica performance.
However, it was Ward's original work which she encouraged to "snap ya fingers, and move your shoulders a little bit from the left-to-the-right. Before getting into "Charlie ain't home," Ward stated that "this one is for you
folks who's been wanting to move all night but couldn't."
The 18-and-over show brought in a diverse crowd: woman of all ages empowered and dancing; older gentleman too sleepy (intoxicated?) to stand up on their own; and boyfriends who were "dragged out to the show" but ended up having a "better time than imagined."
Chicago-based band, The O'My's, were the first supporting act of the night, and got everyone dancing early. The six-piece group blends rock with soul, creating a Big Band-Motown experience.
The crowd moved with the band all night, as if they were a set they were very familiar; from their original works, to their final song — a tribute to Screamin Jay Hawkins "I Put a Spell on You." The 45-minute set brought back a nostalgic feeling of watching my grandmother clean her house on Saturday morning, as me and my brother sat in front of the television watching cartoons and her vinyls played aloud throughout the rooms.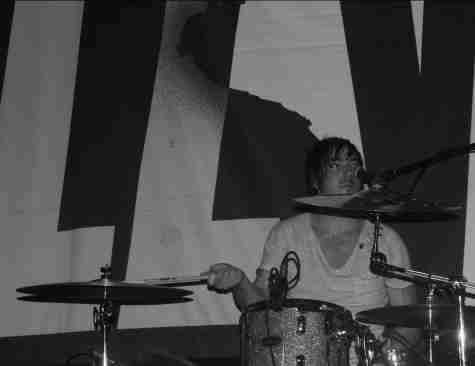 Grizfolk took the stage after them, performing their last show in the states before heading overseas. The group promoted their latest project, "From the Spark," which is out now. The band transitioned smoothly from song-to-song, with the most captivating changeover coming their cover of Kendrick Lamar's "Money Trees." With the lead singer hailing from Pensacola, the crowd had a little more familiarity to their set then the first opening act, as he stated a good part of the audience was made up of close friends and family.
Ward finished the night with a remix of "Blue Eyes Blind." A song-set that can have you wanting to dance one minute, thanks to the backing band who provided multiple drum and guitar solos throughout the night; but also have you wanting to just sit back and count the stars due to her raw voice and passion. While I knew it would not happen, at times I was hoping two special guest would join Ward on stage for "Criminal" (Freddie Gibbs) and "Cryin' Wolf" (Kendrick Lamar); and was shocked when The O'My's didn't join her for "Lil Darlin."
The singer has been to Orlando multiples times in the past year, and after Friday's show it's no doubt that Orlando residents can expect her to come back soon; "One, because you guys are awesome; and two, because it's pretty warm here."
Random: Ward is very in tuned to the things happening both on and off the stage. Funny of the night came when Ward joked "it smells fantastic in here," as the security guard was making his rounds around the venue to find the two kids in the corner smoking marijuana — which he never did.
Setlist
Intro / "Be My Husband" (Nina Simone)
OVERdUe
Put The Gun Down
Til The Casket Drops
Cinnamon Stix
Got It Bad
365 Days
Charlie Ain't Home
Lil Darlin
Hold On, We're Going Home (Drake)
Last Love Song
Everybody Wants To Be Famous
If I Could Be Her
Cryin' Wolf
Criminal
Move Like You Stole It
— — —
Blue Eyes Blind (remix)
Leave a Comment