Juicy J brings his 'Never Sober Tour' to Firestone Live
When Juicy J is in town, you can expect to witness a side of your best friend that you may have never thought existed.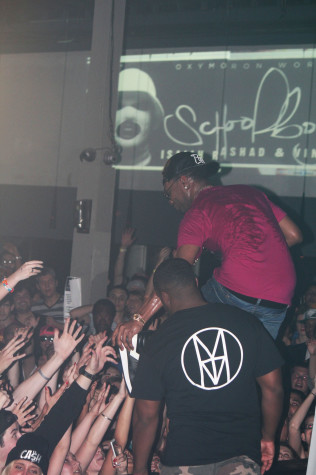 If one was to drive past Firestone Live, Saturday night around 6:30 p.m. and took a long look at the crowd waiting outside the venue, it would have been hard to guess that all those kids were waiting to see an artist responsible for creating 90's rap group Three 6 Mafia — as the "X's" on their hand proved they were not even born when he started his career in the business.
Twerking, bottle popping and clouds of kush smoke are always on the schedule for a Juicy J concert, and the Orlando stop of the "Never Sober Tour" was no different.
Restless fans of all ages, races, social statues and backgrounds got extra lit as the trippy rapper — out of Memphis, Tenn. — took the stage at Firestone Live (three hours and fifteen-minutes from when the first act took the stage). For those who managed to make it all the way to see the trippy king, and not get kicked out due to fighting or fainting, they were in for a treat.
While Juicy J ran through a majority of his anthems, including "Bandz a Make Her Dance," "Bounce It" and "Scholarship" — which got all the ladies dancing on the stripper pole off to the side of the stage — he did manage to slow it down and add a personal aspect into the show.
During his acapella version of "A Zip And A Double Cup" the crowd was at it's all-time high, rapping the lyrics in perfect harmony.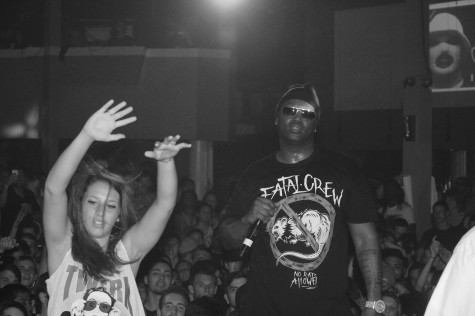 Before getting into some of my personal favorites Three 6 Mafia songs: "Slob On My Knob," "Stay High," and "Poppin My Collar," Juicy J made it known that "In order to f*** with me, you have to know where I come from."
On top of the many local acts, Project Pat and Travi$ Scott acted as supporting acts. Project Pat got the main card going, with possibly the longest set of the night. While it was uncertain if many of the people in the front row even knew who he was, it did not stop them from dancing — especially the two girls who hopped the gate separating the stage from the floor to dance along side him.
Scott, who is signed to both T.I.'s Grand Hustle label and Kanye West's G.O.O.D. Music label, was nothing but a giant fireball full of energy. Watching Scott, aka La
Flame, perform is a full-time job in itself. If one was to blink — for even a millisecond — they could have missed the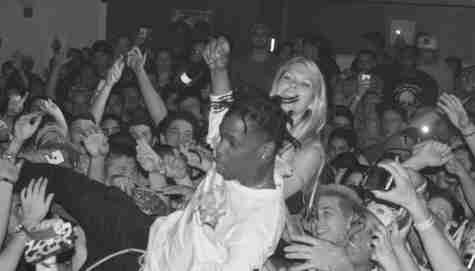 opportunity to see one of his entertaining, yet borderline, dangerous stunts. As Scott crowd surfaced, you could see his team holding their breath as it appeared he was close to being dropped and smacking his head on the Firestone Live floor.
Whether he was performing more popular songs "Upper Echelon" and "Uptown" or singles like "Bad Mood," it was evident that much of the crowd was there to see him as much as they were they were there to see Juicy J.
Random thoughts: Did Juicy J toss his shoes into the crowd after his set because the venue told him he had to finish after 45-minutes, but still had more songs he wanted to perform but couldn't so he felt bad for the crowd? Or was he just tired of those shoes and was waiting to give them away? Why were there so many "opening acts" when the artist already has two other artist on tour with him?
Leave a Comment