Panic! at the Disco sell out House of Blues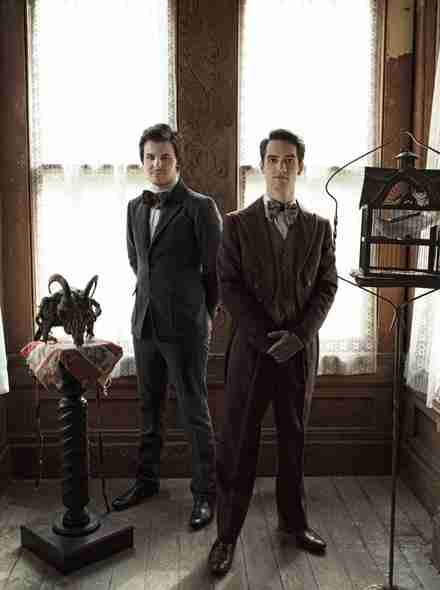 Hot off of the Las Vegas strip, vaudevillian pop-punk band Panic! at the Disco makes their way to House of Blues. The band is on a headlining tour to support their newest release "Too Weird to Live, Too Rare to Die!" and will be performing on Sunday, Feb. 9.
Formed by highschool friends Brendon Urie, Ryan Ross, Spencer Smith and Brent Wilson. The band reached instant commercial success with the release of their double platinum debut album "A Fever You Can't Sweat Out" in 2005. The group quickly gained traction, becoming known for their highly theatrical and lively shows that incorporated jugglers, stilt walkers and even clowns.
With the release of their 2008 album "Pretty. Odd.," guitarist and principal songwriter Ross left the group, citing that he did not approve of the bands new direction and heavy 1960s influence. With remaining vocalist Urie and drummer Smith taking the reigns, the band is still going strong releasing "Vices & Virtues" in 2011 and their most recent album "Too Weird to Live, Too Rare to Die!" in 2013.
Smith, who has been battling addiction, was unable to remain on the tour, dropping from the lineup in August of last year.
"Yeah, I feel like from record to record, it tends to go that direction; I feel much more proud, I feel more involved with every record. And this one, for sure, I'm definitely the most proud of this," says Urie who feels that even with the lineup changes has become a more confident songwriter.
Supporting acts include Californian rock band The Colourist and New York electronic indie-pop duo Junior Prom.
Located at the House of Blues at Downtown Disney, doors open at 6 p.m. and the show starts at 7 p.m. Tickets are currently sold out but for further ticketing information call (407) 934-BLUE (2583).