Intramural sports make their way back to East Campus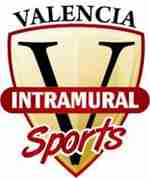 EAST CAMPUS — With no official sports teams at Valencia College, there is still a way for students to participate in athletics with the Intramural Sports club, that many are unaware of. It also can be an opportunity for much more than sports.
"Sports offers a common affinity where they (students) can come together and get to know each other," said club coordinator Joshua Washington. "It also offers an opportunity to interact with other students. A lot of times coming into college, and breaking that barrier, trying to meet other students, getting into the flow of the things, can be hard to do."
All students are invited to participate in the three different programs offered this semester at East Campus. The gym is located in building 6, room 125:
Basketball – Mon. at 6:30 p.m
Yoga – Wed. at 6:30 p.m
Volleyball – Thur. at 6:30 p.m
Yoga is a new offering for intramurals this semester after a large demand from female students.
"We wanted more participation from our female students. They enjoyed volleyball, but we weren't seeing consistency, so we thought of what can we offer to make them come out?" said Washington. "The idea of yoga came up, and we started doing surveys of what the students wanted, and they came back with yoga."
The Intramural program is operated 'as a come as you can' basis with no obligations from week-to-week. You just need to bring your Valencia I.D, and can start fresh every week.
"We don't want it to be another classroom kind of thing, we want something that's free, good way to network, and just exercise," said Washington. "We want to have an avenue for our students to have a therapeutic setting where they can get out of the classroom, let loose, and relax, that's what we want."
Intramurals are free for all Valencia students, faculty, and staff. For questions visit building 5-212, or call 407-582-2312.