Country music gets a new spice with Dee Jay Silver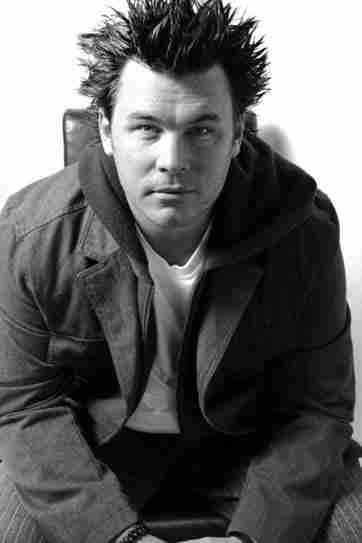 America's most traditional genre is getting a new burst of energy and you can thank a man by the name of Dee Jay Silver for that.
Who is Dee Jay Silver? Well that all depends on who you ask: to his family and friends – a cool guy by the name of John Perdue who likes to party, to the Tennessee Titans front office — a die-hard Dallas Cowboys fan who DJ's at all of the Titans home games, and to other country DJs — he is a pioneer.
Silver is no different from any other Dj if you ask him. After djing in college for about three-to-five years as a second job so that he could make extra money, he realized that he could make a living out of it. "I figured if I'm going to do it, then I'm going to do it right," said Silver, who began to take it more serious and export more time and energy into the field.
"When I got signed to my manager, I was like 'I want a record deal.'"
From performing at rapper's Nelly after parties — to mixing at small clubs — Silver has come a long way in the 18-plus years he has been involved in music. In the past year, not only did he become the first Dj to ever play the Academy of Country Music Awards, but he also became the first Country Dj to be signed to a major record label, landing a deal with RCA Nashville, which is part of Sony Music Entertainment.
Silver is not trying to reinvent the wheel, instead just add some nice rims to it.
"There's no one who listens to just one genre of music," said Silver. "No one wants to go anywhere and hear one solid song for five hours. Everyone wants to be entertained. I tell everybody, 'I'm not trying to recreate country music, I'm just trying to get people who wouldn't usually listen to country music to listen to it and become country music fans.'
"The people who say they don't like country are like the people who say they don't like sushi, because they never really gave it a try."
As a man who looks at his beer as always half empty, Silver just wants people to know that country is party music.
With the release of his EP "Country Club" last June he helped prove that. The project's opening track is a remix that blends Carrie Underwood's "Two Black Cadillacs" with Dolly Parton classic "Jolene." While the track combines two of country's premier female vocalists into one tune, Silver states that it just kind of fell into play.
The four-track EP is a recommended listen for all music fans and will have you wanting more after first listen. While "Country Club" is a project released for purchase, the Dj/ producer often puts songs on his Soundcloud for free streaming purposes, including his remix of Rihanna's 'Pour it Up" and a mix of Chris Young's "Aww Naw."
Silver is currently on tour in support of Brad Paisley's "Beat This Winter" tour and acts as more than just a hype man. While on Jason Aldean and Luke Bryan's tour he performed for 15-minutes before each artist went on to keep the crowd engaged, he is an actual part of Paisley's show and not a middleman.
"I am on stage for four songs with Paisley," said Silver. ""I bring Brad on the stage and I do four songs with him. I do the encore with him. I also play between sets for 5 to 10 minutes.
Following many shows, Silver has also become host to his own official after party, the "Country Club." "I don't think it would be fair to Brad if I called it the official Brad Paisley after party," said Silver.
"I'm building a brand. A brand that is strong enough to put my own name behind it. When I hear "Country Club" I think party and I want people to think the same thing.
"When people see Dee Jay Silver — when people see Silverwear — when people see "Country Club," I want people to associate good times, party rock and laughing with their friends. I want people to understand that when Dee Jay Silver is there it's going to be a party."
Silver had a productive 2013 and looks as if he will carry that over into 2014. His country mix radio show is now being nationally syndicated and can now be heard outside of Nashville.
He plans to have his clothing line Silverwear in full swing by early summer, and will also be going on his own Spring Break tour, making stops in multiple cities in Mexico, as well as a performance in Panama City.
"Being able to play these festivals you see how passionate people are about the genre," said Silver. "Country music is cool. Trust me we are people you want to hang with."
Leave a Comment