Twenty One Pilots set to land at House of Blues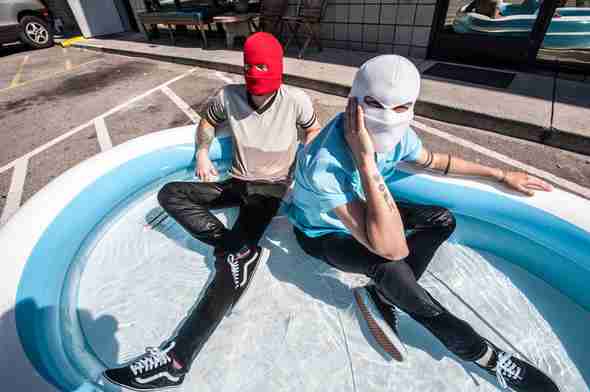 Ones to Watch presents Twenty One Pilots "tripforconcerts autumn '13" at the House of Blues on Nov. 22.
Ohio natives Tyler Joseph and Josh Dun formed Twenty One Pilots in 2009. Their self-released albums managed to cultivate a national fan following.
Now signed with Fueled by Ramen, Twenty One Pilots shares a recording label with big name groups like Paramore, FUN. and Gym Class Heroes.
The band name stems from Joseph's experience in theater class. After studying Arthur Miller's "All My Sons", Joseph was intrigued by the moral crossroads presented in the play; which lead him to name the band after the 21 pilots in the play that lose their lives in an accident.
Twenty One Pilots made their first splash on the music scene back in 2012 with their album "Vessel". After touring with Neon Trees, their first full-length album produced by Greg Wells, who has worked with Katy Perry and Adele, landed at No. 10 on the U.S. Billboard Alternative Albums chart.
The band will be supported by Robert Delong and Sirah. Show starts at 8 p.m., and tickets are on sale now for $27 via Live Nation.
For more information on Twenty One Pilots, visit their website.